Jobs

National Park Service Employment
All job opportunities are announced on
USAJobs
. Applicants must submit an application for every advertised position. There is not a general application for positions, nor is there a "standing file" for positions. Learn more about
working for the National Park Service
.
Internships
Each year the park offers internships through the
Student Conservation Association (SCA)
and the
American Conservation Experience (ACE)
. I
ntern opportunities may exist in several park departments and areas, such as interpretation, curatorial, maintenance and natural resources. Internships run from 12 weeks to six months. Participants receive a stipend and housing. You may call the park for more information about the specific position at (603) 675-2175.
Curatorial internships for students in Museum Studies programs, may also be arranged on an individual basis. Contact Dr. Henry Duffy, Curator, (603) 675-2175 x112.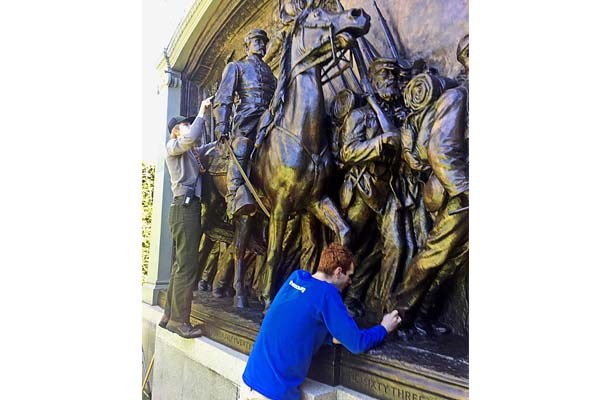 Current positions:
SCA Facilities Management Internship
Become part of our team for the National Park Service! The Park is looking for a Facilities Management Intern who will assist the park's maintenance and historic preservation division in all aspects of caring for the site's historic buildings and cultural landscape, as well as, preparing the park to welcome visitors during and throughout the summer. Internship will run from April 29, 2019 to October 27, 2019. Read more and apply
here
.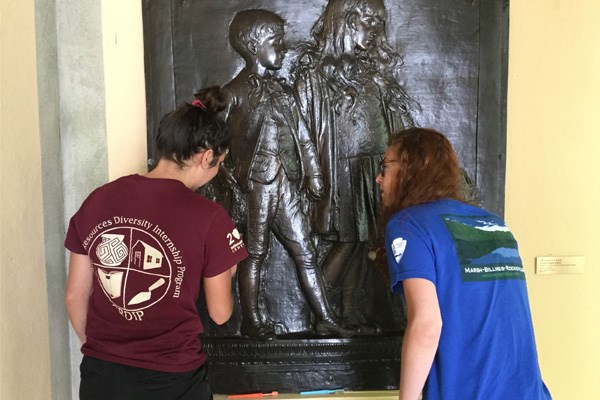 Curatorial Interns
The Curatorial team at Saint-Gaudens National Historical Park is seeking two curatorial interns to serve under the Cultural Resources Diversity Internship Program (CRDIP). This internship is an introduction to multifaceted duties and responsibilities of the Curatorial department in areas of collections maintenance and exhibitions development. The intern will develop skills and knowledge of museum practices and procedures through practical assignments. Internship will run from June 2, 2019 to August 10, 2019. Read more and apply
here.
Volunteer opportunities
are available at the park with all divisions. Please contact the park at (603) 675-2175 for more information.
Last updated: March 25, 2019