Volunteer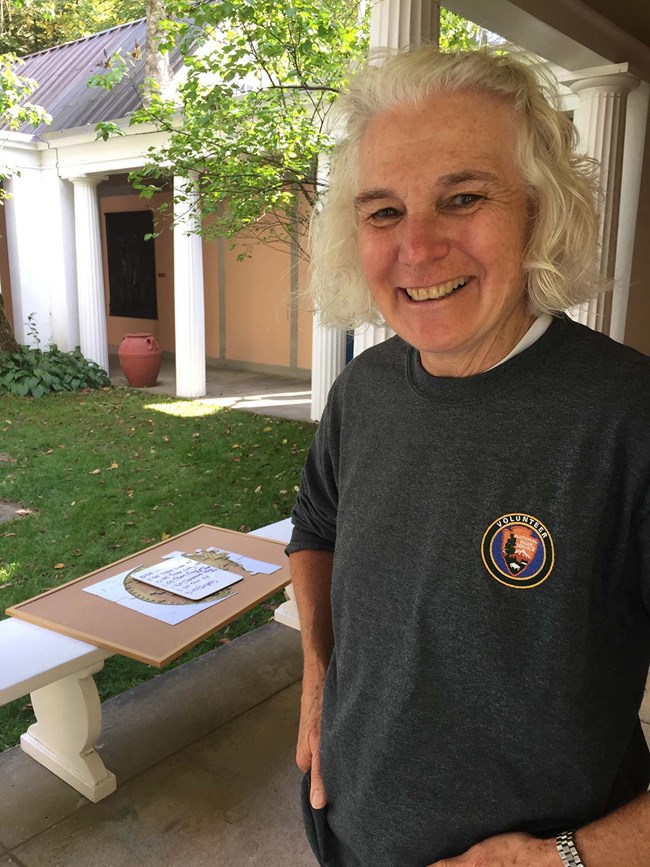 Saint-Gaudens National Historical Park greatly appreciates all the time volunteers donate in helping the park operate at its highest potential. The park offers many opportunities for individuals to spend time volunteering in various departments within the park: interpretation, collections, grounds maintenance, and natural resources.
► Interpretation
- Docent in Aspet, the home of Saint Gaudens
- Staffing the park store and visitor center
- Modeling for sculpture classes
- Helping park staff on events and concert Sundays
► Collections
- Organizing curatorial storage items
- Helping the museum specialist clean and restore artwork
- Researching information on rare museum pieces
► Grounds Maintenance
- Creating flower arrangements for placement around park buildings
- Aiding grounds staff with lawn care and gardening
- Repairing and remodeling small park structures and fencing
► Natural Resources
- Clearing the park trails of organic material
- Collecting debris and trash from parking areas around the park grounds and surrounding road
- Assisting with invasive plant removal
► RV-volunteers
We regularly recruit RV volunteers each open season (either an individual or couple). An RV pad with hookups is provided. Duties include a mixture of assisting with informal interpretation, fee collection, staffing the park store, and general visitor services. RV volunteers each work 32 hours a week.
The RV pad is located a short walk from the visitor center in a secluded, pleasant location of the park. Wifi is available. Laundry facilities are located in the park maintenance building.
Background checks are required and fees will be covered by the park.
Kerstin Burlingame
Supervisory Interpretation and Education Ranger
(603) 675-2175 x100
e-mail us


Last updated: December 30, 2022