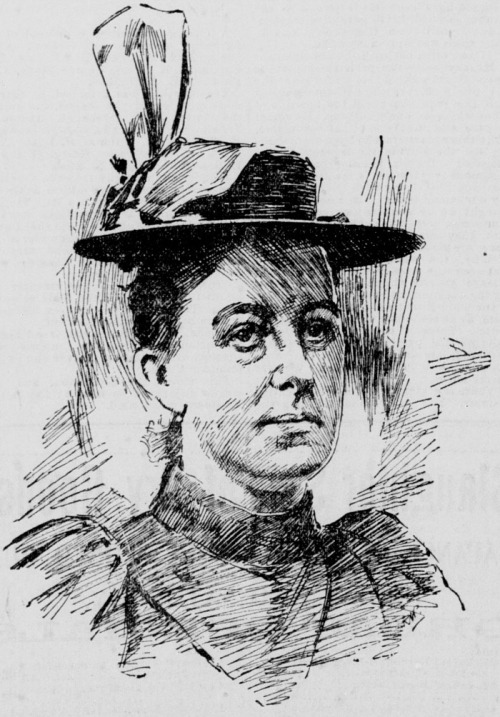 News Release Date:
January 20, 2017
Contact: Lynn Cullivan, 415-561-7006
A Star She Steers By: Celebrate Women's History Month With Special Programs On March 4, March 11 and March 26 At San Francisco Maritime National Historical Park
On three days this March, San Francisco Maritime National Historical Park celebrates Women's History Month with a boatload of walks, talks and exhibits. From shipowners, to artists, to activists, and more: learn about the women who shaped America's maritime heritage on Saturday March 4, Saturday March 11 and Sunday March 26. Where ship admission fees apply: adults $10, ages 15 and under free, free with national park passes and for active military with current military I.D. Admission to Maritime Museum and Visitor Center is free.  
SATURDAY MARCH 4
Notable Women In San Francisco History: A Walking Tour To The Old Mint
Saturday, March 4, 10:00am. Meets at the Hyde Street Pier entrance. No fee.
As we walk to our destination, we will stop and discuss several significant women's history landmarks. Upon arrival, all are encouraged to explore the free event "History Days at the Old Mint." Contact Ranger Rejane Butler to RSVP
e-mail us
A Rose By Any Other Name: Rose Kissinger & The Pacific Queen
Saturday, March 4, 1:00-2:00pm. Meets aboard
Balclutha
. Ship admission fee.
Before the ship
Balclutha
achieved National Historic Landmark Status, and after the end of her Alaska Packers Association days, she passed into twilight career as the side-show pirate ship, the
Pacific Queen
, a third-rate shrine to dime attractions and Hollywood sets. As the last West Coast sailing ships disappeared, the history and identity of the Age of Sail lost its root in workaday reality and entered the realm of story and fable. Rose Kissinger presided over this ship of our collective imaginations and came to be the last individual owner and longest shipboard resident of the
Pacific Queen
. At the heart of this story is the rise of the Maritime Museum itself and San Francisco Maritime NHP. What's in a name?
Balclutha
by any other name is still
Balclutha
.  
SATURDAY MARCH 11
Petticoat Progressives And Lost Masters: Women Artists Of Aquatic Park
Saturday, March 11, 10:30am. Meets in the Argonaut Hotel lobby, 495 Jefferson Street. No fee.
Viewed from a satellite perspective, Aquatic Park stands out from other nearby structures along the waterfront. Discover the unique aspects of this historic district's architectural and artistic design and learn about one of the first political contests in San Francisco which pitted the organized women's vote against the captains of industry. Rangers will also explore the "lost" women artists who worked on the Aquatic Park Bathhouse Building for the New Deal's Federal Artists Project.  
Suffragette March And Ladies Salon
Saturday, March 11, Noon and repeated at 2:30pm. On Hyde Street Pier and in the Lewis Ark houseboat. No fee.
Turn back the clock to 1901 and experience a costumed reenactment of a suffragette march in support of votes for women. At 2:00pm, join a salon of Victorian women as they discuss issues of the day. Come voice your opinion!  
Women And The Sea: A Singers Circle
Saturday, March 11, 1:00-2:00, aboard
Balclutha
. Ship admission fee.
The varied roles of women in maritime history and folklore come to life through traditional and modern songs. Bring songs to share on the theme of "women and the sea" in this ranger-facilitated, participatory singers circle.  
Until Death Do Us Part: Women Seafarers In The Victorian Age (1838-1901)
Saturday, March 11, 3:30-4:00, aboard
Balclutha
. Ship admission fee. Wheelchair accessible.
A look at women's roles in seafaring (from ships' masters, to ships' masters wives, and everything in between), and their impact on the women and those around them. During the late 19th century, the wives of ship captains increasingly made voyages, and in some instances took command of ships. Explore this little known aspect of women's history at sea, and learn how technology and education pushed the boundaries of Victorian gender relations at the end of the Age of Sail.  
SUNDAY MARCH 26
A Star She Steers By
Sunday, March 26, 1:00pm aboard
Balclutha
. Ship admission fee.Wheelchair accessible.
Though women in the Victorian era usually suffered severe restrictions on what society thought were proper roles for them, the mold was occasionally broken and their talents shined through. Join park rangers for this table talk demonstration and explore the art of celestial navigation and the experiences of two exceptional women, Eleanor Creesy and Mary Patten, on board the famous American clipper ships
Flying Cloud
and
Neptune's Car
.   
Women In The World War II Home Front
Sunday, March 26, 2:00-3:15, in the Visitor Center Theatre, 499 Jefferson Street, at Hyde. No fee. Wheelchair accessible.
The World War II Home Front fundamentally transformed the industrial workforce and laid the groundwork for many subsequent social justice efforts, including the Civil Rights movement and second wave feminism. This slideshow will look at women workers in the Kaiser Richmond shipyards and explore some of the ways they helped win the war and expand the democratic principles that war was fought for. Presenter: Lincoln Cushing, historian and archivist for Kaiser Permanente, the health plan whose roots were forged in West Coast WWII shipyards.   
Fannie Farmer And The Sailing Ships That Brought The World To Her Kitchen
Sunday, March 26, 3:30-4:30. Meets in the Visitor Center, with a walk to
Balclutha
. Ship admission for
Balclutha
portion of program.
In 1896, the Boston Cooking school published the
Fannie Farmer Cookbook,
the first of its kind to take a rigorous, scientific approach to cooking and a nod "…to English thoroughness, French art and Arabian hospitality." These and other details of Fannie Farmer's world and cosmopolitan influences will be explored on board
Balclutha
, an 1886 sailing vessel built during the time when cities such as Boston traded goods from around Cape Horn and beyond. Overcoming physical, social and political constraints, Fannie Farmer's personal strength and integrity, poise and elegance in the face of adversity helped her become one of the most influential women in the past 150 years.  
THROUGHOUT MARCH
Exhibit: Women Who Changed Maritime History
Daily, throughout March, 9:30am-4:45pm. In the Visitor Center. Free admission.
A photograph exhibition illustrating women's often overlooked impact on maritime history.  
San Francisco Maritime NHP, located at the west end of Fisherman's Wharf in San Francisco, includes a magnificent fleet of historic ships, Visitor Center, Maritime Museum, Maritime Research Center, and Aquatic Park Historic District. For more information, please call 415-447-5000 or visit https://www.nps.gov/safr. Follow us on Twitter @SFMaritimeNPS and Instagram sfmaritimenps and join us on FB @SanFranciscoMaritimeNHP.