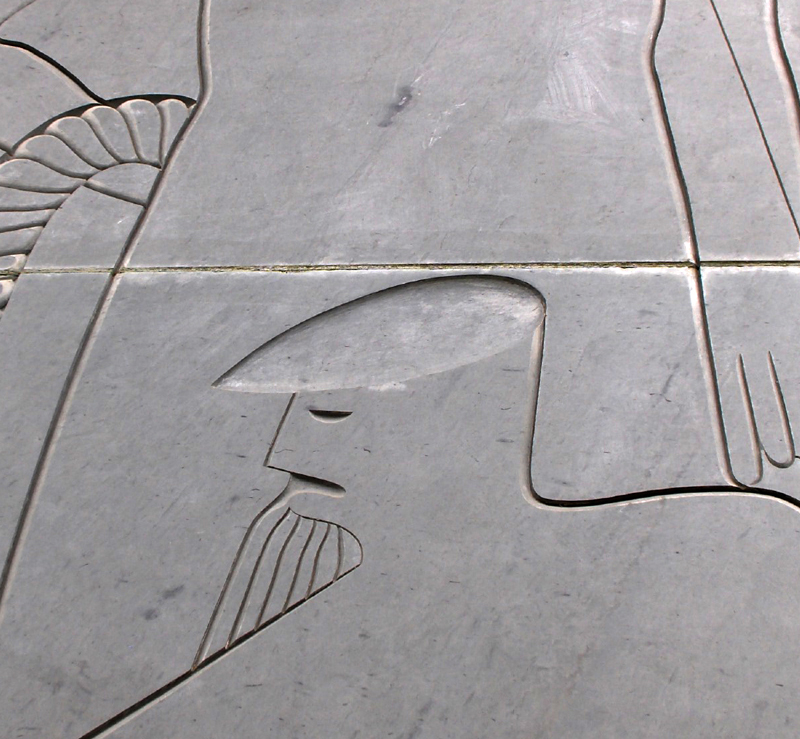 News Release Date:
January 29, 2018
Contact: Lynn Cullivan, 415-561-7006
Celebrate African American History Month With a Slate of Special Programs
at San Francisco Maritime National Historical Park
Free admission to Visitor Center and exhibit. Historic ship admission: adults $10,
15 and under free (with adult supervision). Info 415-561-7006.

Colorful Shades Of Beauty: The Life And Art Of Sargent Johnson
Saturday, February 17, 10:30am-12:00, starts at the Maritime Museum, 900 Beach Street.
Marvel at Sargent Claude Johnson's art and explore his struggles and triumphs with being one of the only African American artists working for the Federal Art Project on the west coast during challenging times of the Great Depression. This is a talk at the Maritime Museum followed by an optional mile long walk to other Johnson related sites in the city.
From Slaves To Seamen: The Voyage To Freedom Through Whaling
Saturday, February 17, 1:30pm, Hyde Street Pier
The African-American path to freedom sometimes led to the sea. The enslaved not infrequently escaped servitude by going to sea, and Quaker whaling captains also helped them acquire their freedom. Admission fees apply.
Chanteys: The African American And Caribbean Connection
Saturday, February 17, 3:00pm, wheelchair accessible, aboard the ferryboat Eureka, Hyde Street Pier.
Discover African American and Caribbean-based maritime work songs in this park ranger led program singing chanteys of sailors, longshoremen, oarsmen, and fishermen. Everyone is encouraged to join in the easy choruses of these work songs. Admission fees apply.
Exhibit: African Americans in the Maritime Trades
Throughout February, Visitor Center, 499 Jefferson Street, wheelchair accessible.
View rare photographs and learn about African American and Caribbean officers, sailors, cooks, longshoremen and shipbuilders.

Located at the west end of Fisherman's Wharf, San Francisco Maritime National Historical Park includes a fleet of historic ships, Visitor Center, Maritime Museum, Maritime Research Center, and the Aquatic Park Historic District. For more information, please call 415-447-5000 or visit nps.gov/safr, Twitter @SFMaritimeNPS, and Facebook @SanFranciscoMaritimeNHP. The Park offers assisted listening services on request. Sign Language interpreter services need to be requested at least five days in advance. Contact Accessibility Coordinator/Chief of Interpretation for more information at 415-859-6797, or e-mail us.