Buried ships in San Francisco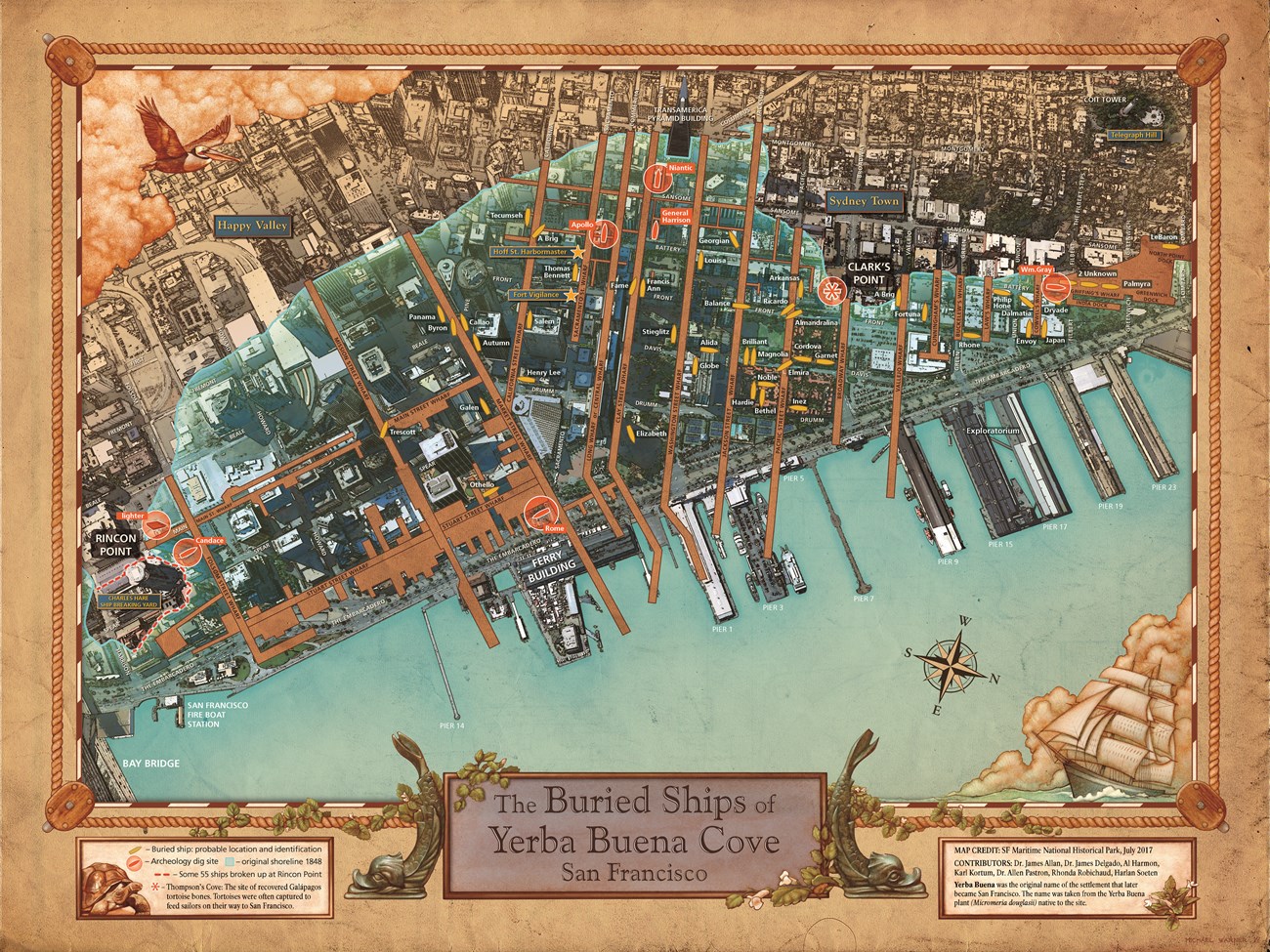 Beneath contemporary streets of San Francisco lie the remains of many sailing ships that brought people to San Francisco during the gold rush that began in 1849. The ships have different stories, but many were used at storage as the city's shoreline was expanded outward around them by landfill--some of these and other abandoned ships burned in fires and were buried afterward. The Park's Collections Department holds many resources about these ships in addition to the resources highlighted here--please
contact us
for more information.

"The Buried Ships of Yerba Buena Cove, San Francisco, California" by Michael Warner et al., July 2017--downloads are available at the following links:
high-resolution version
low-resolution version

"Gold Rush Vessels Beached, Scuttled, and Broken Up" from
Notes on the Gold Rush Ships
, by Albert Harmon, Harlan Soeten and Karl Kortum.
A larger version of this image is available
.
Buried Maps Comparison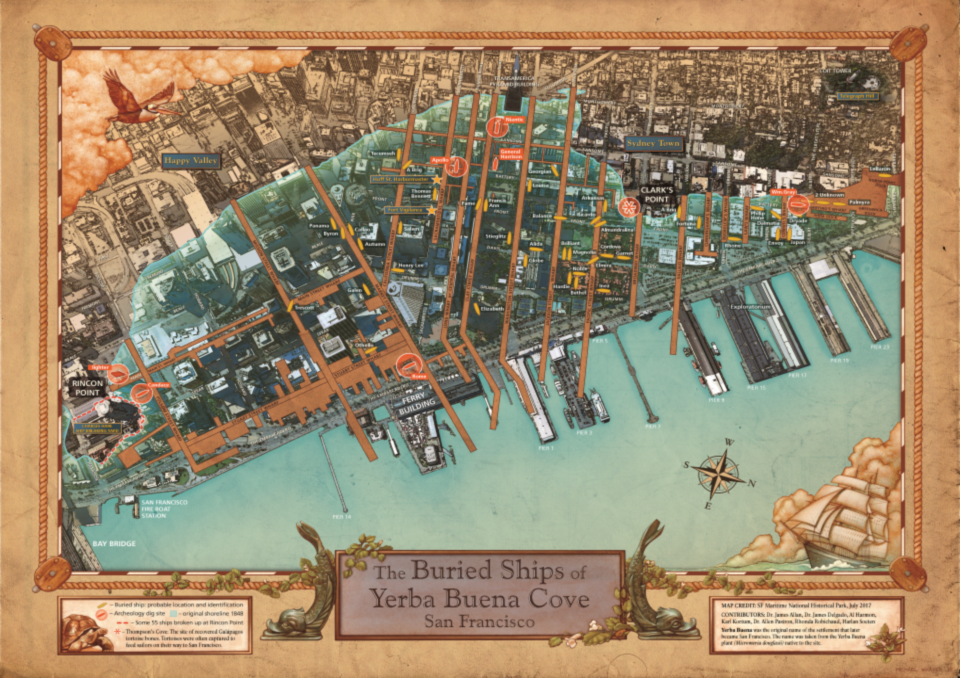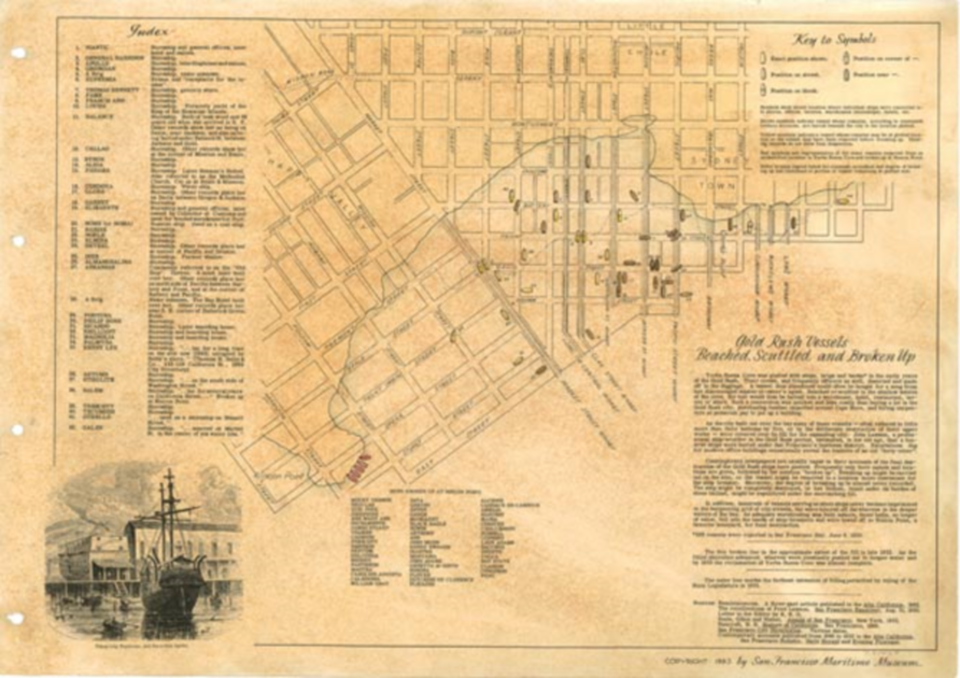 Left image
The Buried Ships of Yerba Buena Cove, San Francisco, California by Michael Warner et al., July 2017
Credit: (San Francisco Maritime National Historical Park, National Park Service)
Right image
Gold Rush Vessels Beached, Scuttled, and Broken Up
Credit: (San Francisco Maritime National Historical Park, National Park Service)
Last updated: July 28, 2023