Research contacts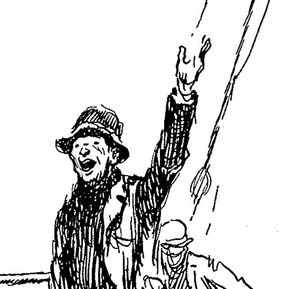 Have a question? Contact the Park's Reference librarian--she can help you with your research into the Park's Collections, provide referrals to other professionals within the Park, or to other institutions.
Please note: The Maritime Research Center is open by appointment only, Tuesdays through Fridays. Appointments must be made at least twenty-four hours in advance. Contact us or see our plan your research visit page for more information.
By phone: 415-561-7030 during business hours to reach the Maritime Research Center staff member on duty.
The Reference staff may also be contacted by email (if you send us email, you may choose to provide us with personal information, as in e-mail with a comment or question. We use the information to improve our service to you or to respond to your request. Sometimes we forward your e-mail to other government employees or authorized concessioners who may be better able to help you. Except for authorized law enforcement investigations, we do not share our e-mail with any other outside organizations), or by fax to us care of the Park Headquarters office at 415-556-1624, or by post:
Reference Librarian
SF Maritime NHP Research Center
2 Marina Blvd., Bldg. E, 3rd floor
San Francisco, CA 94123
USA


Last updated: April 28, 2022