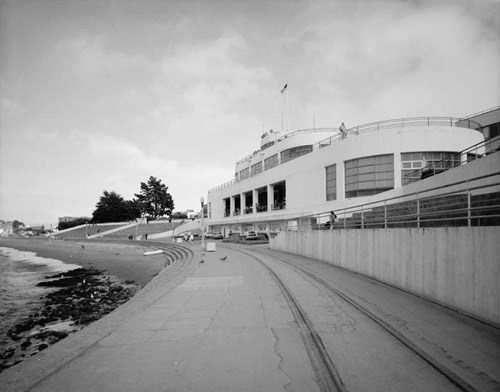 January 22, 2014 was the 75th anniversary of the dedication of Aquatic Park. On that day in 1939, the Works Progress Administration formally turned over the project to the City of San Francisco.
Thousands flocked to the waterfront for an extravagant public celebration that included speeches and tours of the Bathhouse building.
Like those thousands of people in 1939, we continue to be drawn to this unique, accessible waterfront edge of San Francisco that includes a cove, a beach, Victorian Park, bocce ball courts and the Bathhouse Building, home to the Park's Maritime Museum and the oldest senior center in the U.S. The history of Aquatic Park is a fascinating story. Our perceptions of and how we use this area have evolved over the decades. And the changes to the physical landscape have been dramatic. Care to find out more? Please keep reading.