Directions


Getting to the Santa Fe National Historic Trail
You can visit many sites on the Trail over the 900-mile historic route.
Check out Trail Maps!

Find out where to get your Passport stamped.
Plane
You can reach the trail by flying into a number of airports, including Kansas City, Jefferson City, and St. Louis, Missouri; Wichita, Topeka, Dodge City, Great Bend, and Garden City, Kansas; Albuquerque and Santa Fe, New Mexico; and Denver, Colorado Springs, and Pueblo, Colorado.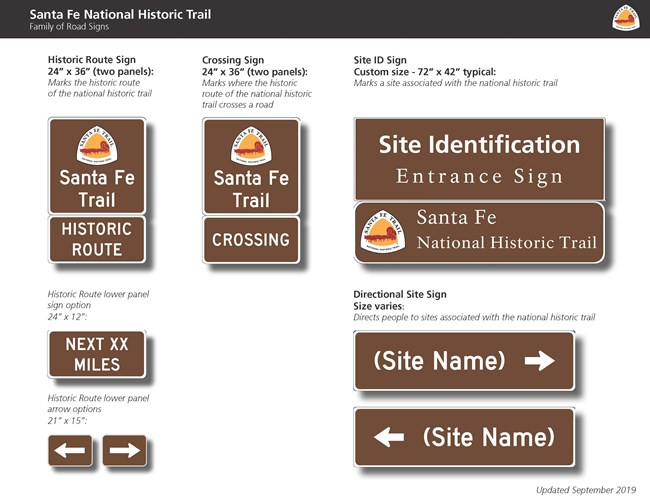 Car
You can reach most trail sites by auto or bicycle, or on foot. Some sites are along unpaved roads.

A family of road signs has been initiated across the Santa Fe Trail to help you find original routes, trail crossings, and local sites. Follow the signs exhibiting the distinctive Santa Fe Trail National Historic Trail logo.
Last updated: January 28, 2020