Family of Signs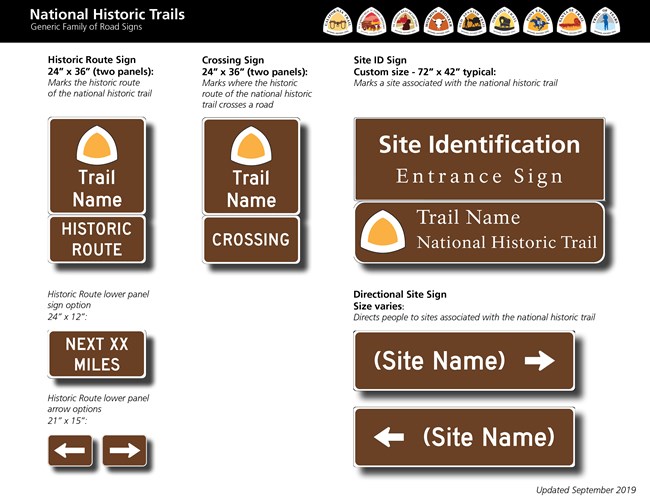 The National Trails office developed national historic trail sign standards that work for most situations along public roads and on non-motorized trails. It is important to review the national historic trail family of signs and to understand the various sign types and how they are used.
Please note that use of these signs requires explicit approval by the National Trails office, because the signs include the federally protected National Historic Trails logos.

Have questions? Contact us.
Last updated: February 4, 2020