Exhibits
The Santa Fe Trail stirs imaginations as few other historic trails can. For 60 years, the trail was one thread in a web of international routes. Visit here often to read the stories of the trail through original exhibits. Then journey to the sites!
Missouri Exhibits
Kansas Exhibits
Colorado Exhibits
New Mexico Exhibits
Connect Trails to Parks
---
The exhibits can be viewed using Adobe Acrobat Reader. To download this free program, click
here
. If you have a slow Internet connection, it may take a few minutes to access the files.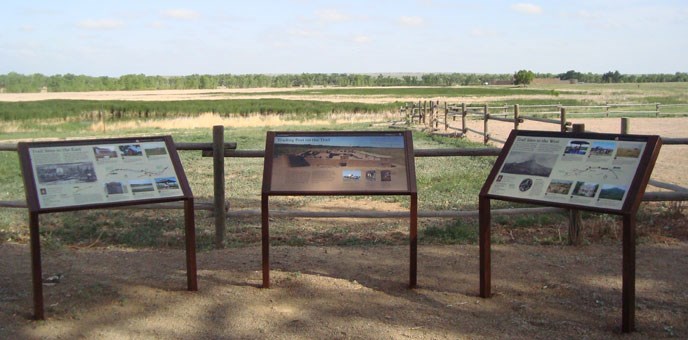 Last updated: February 21, 2019