Permits & Reservations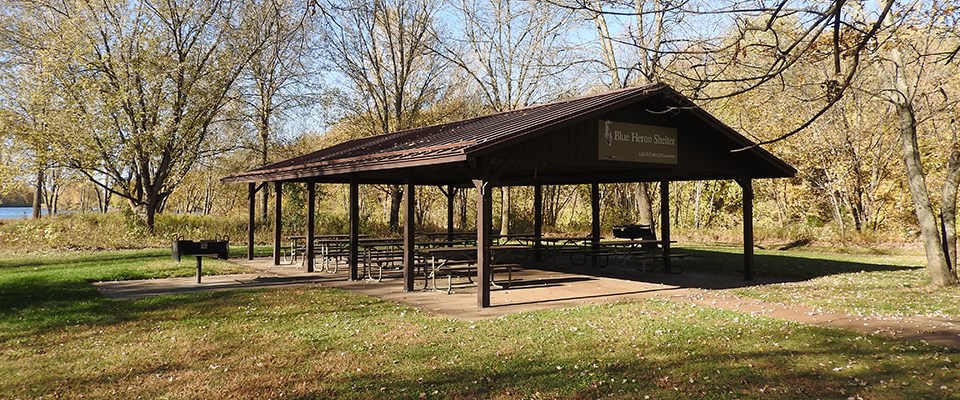 Camping Permits and Reservations
Riverside campsites are available on a first-come, first-served basis and do not require a permit or a reservation except for those on the St. Croix River between Highway 8 and the Soo Line High Bridge. A free annual Camping Permit is required for the river section. Reservations are required to camp in state park campgrounds along the Riverway. Go to the camping page for details about camping options along the St. Croix and Namekagon.
Osceola Picnic Shelter Reservations
Due to planned construction at Osceola Landing beginning in late summer, no reservations for the shelters will be taken for dates after September 6, 2021.

During the COVID-19 pandemic, you can reserve the Osceola Picnic Shelters located in the day-use area at Osceola Landing for up to 25 people. The two shelters are the Osprey shelter, nearer to the entrance, and the Blue Heron shelter, further south in the day-use area. Face masks are required on National Park Service-managed lands when physical distancing cannot be maintained, including picnic shelters, busy trails and overlooks. Learn more Covid Mask Requirement.

Call the St. Croix River Visitor Center at 715-483-2274 to make a reservation. There is no fee for the reservation.
Special Use Permits
Some activities, including many types of organized gatherings, require a Special Use Permit.
Commercial Filming and Still Photography Permit
If you plan to film or take images within the park boundaries that you or your company will use for commercial purposes, our policy has changed as of January 22, 2021. Please visit the Commercial Filming and Still Photography Permit page for guidance.
Scientific Research Permit


Last updated: August 17, 2021