Nature & Science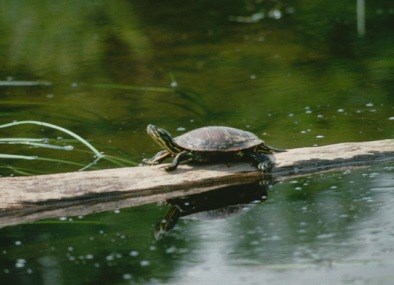 Nature is everywhere here on the St. Croix Riverway. Look over there, was that an eagle? Swoosh, what was that, a dragonfly? What is that black form at the river's edge, a bear? Research is conducted in all seasons here and the information collected becomes a tool to help manage the area. Be on the lookout as you explore this diverse habitat that is the St. Croix National Scenic Riverway.
Discover more about the environmental factors affecting the park and the animals that reside along the Riverway. We also provide an opportunity to hear some of the sounds of the Riverway. Learn more about blue-green algae which can affect the river in late summer.
Some of the research that occurs at the Riverway is done in cooperation with the Great Lakes Inventory and Monitoring Network.

While you are out on the river take time to look at the night sky. Does it look different from where you live? Learn
more
Last updated: April 30, 2019