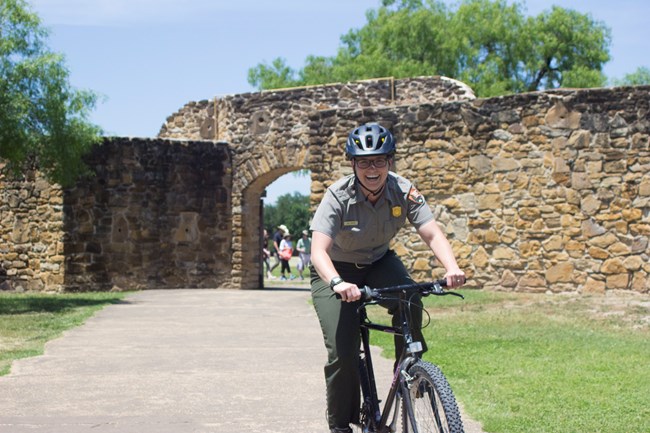 The Hike & Bike Trail along the San Antonio River connects all five missions in San Antonio: The Alamo, Mission Concepcion, Mission San Jose, Mission San Juan, and Mission Espada. Each mission is about 2.5 miles from the next. This is a safe and fun way to visit the missions at the park. Project planners worked closely with the National Park Service to ensure that there would be a seamless transition between the Mission Riverwalk and the historic missions.
Ask a ranger at one of the missions for additional information. Take a look at the Mission Riverwalk Map before beginning your outing. Please remember to bring plenty of water and sunscreen!

Click here for possible closure/alternate route information and map.