National Park Service Awards San Antonio Partners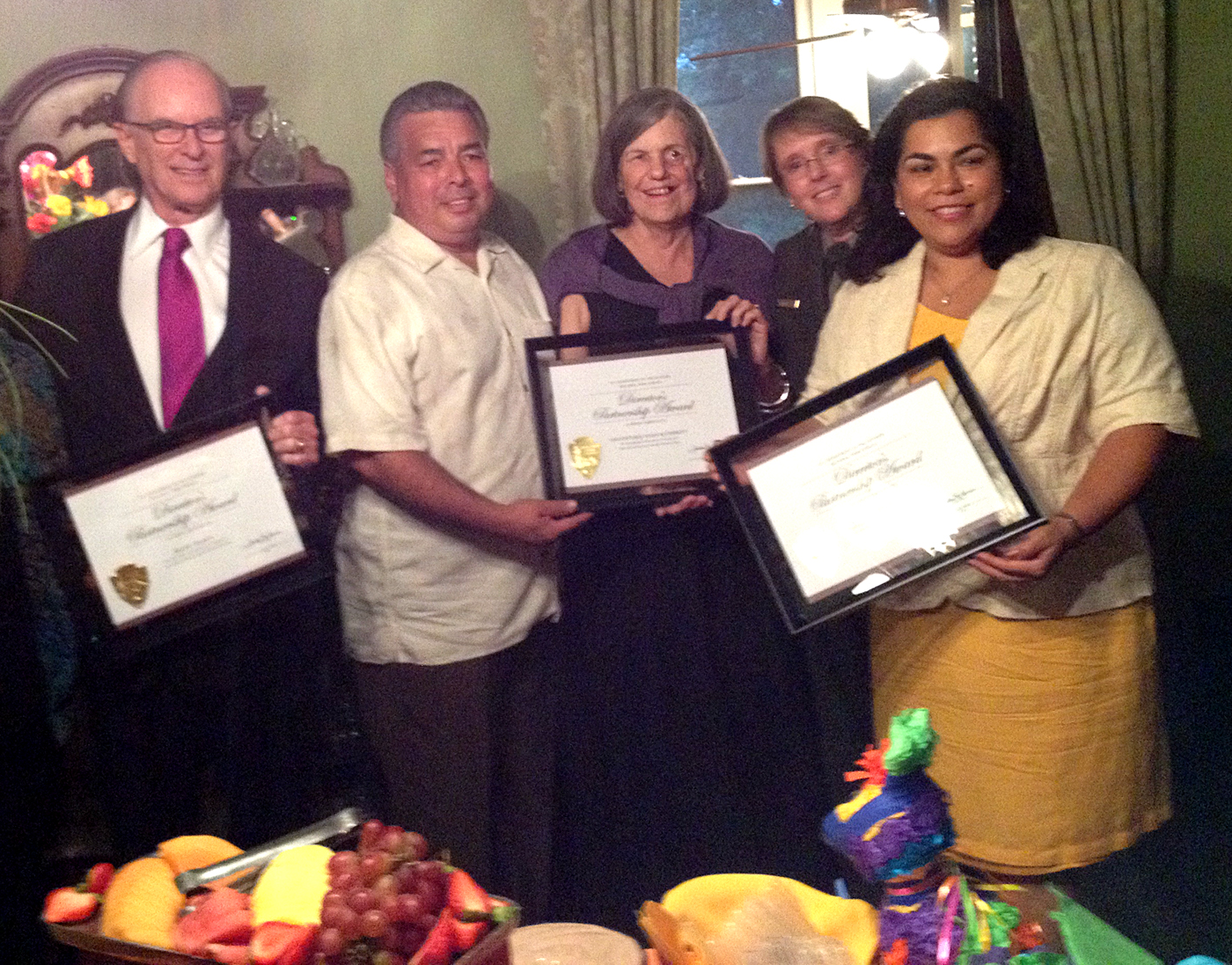 News Release Date:
October 4, 2014
Contact: Daniel Hollifield, 210-825-0967
October 3, 2014
For Immediate Release
Daniel Hollifield(210) 825-0967
National Park Service Awards San Antonio Partners
National Park Service (NPS) Director Jon Jarvis has awarded the "Director's Partnership Award" to area organizations and agencies in recognition of outstanding contributions made to San Antonio Missions National Historical Park.
Bexar County, the San Antonio River Authority, the City of San Antonio, and the U.S. Army Corps of Engineers received a joint award for the recent restoration and enhancements made to the San Antonio River. According to Park Superintendent Mardi Arce, "The San Antonio River is a vital link in helping park visitors understand why the missions were established.The river restoration project, along with the enhancements along the Mission Reach Hike and Bike Trail, has greatly improved our visitor experience and understanding."
A second award will also go to Los Compadres de San Antonio Missions National Historical Park, the official friends' group of the park, which is being recognized for 30 years of private financial and volunteer contributions donated to the park."The generous support of Los Compadres since 1983 has allowed us to complete many substantial projects for which we lacked financial resources," said Arce."It is fitting that they should receive this recognition from Director Jarvis." This is the inaugural year for the Director's Partnership Award which recognizes the most significant accomplishments achieved by parks and outside groups working together on projects, programs, and commemorative events that provide lasting benefits for parks and communities.Of the
eight NPS awards for 2014, two recognize San Antonio partnerships. More information is available at https://www.nps.gov/subjects/partnerships/directors-partnership-award.htm
San Antonio Missions National Historical Park was established in 1978 to preserve, restore, and interpret the Spanish colonial missions of San Antonio, which represent the largest concentration of structures and cultural resources from the Spanish colonial period in the United States.For more information about the National Park Service and San Antonio Missions National Historical Park please visit www.nps.gov/saan.

# # #
---
Last updated: February 24, 2015