News Release
Mexican Art Show and Sale at San Antonio Missions National Historical Park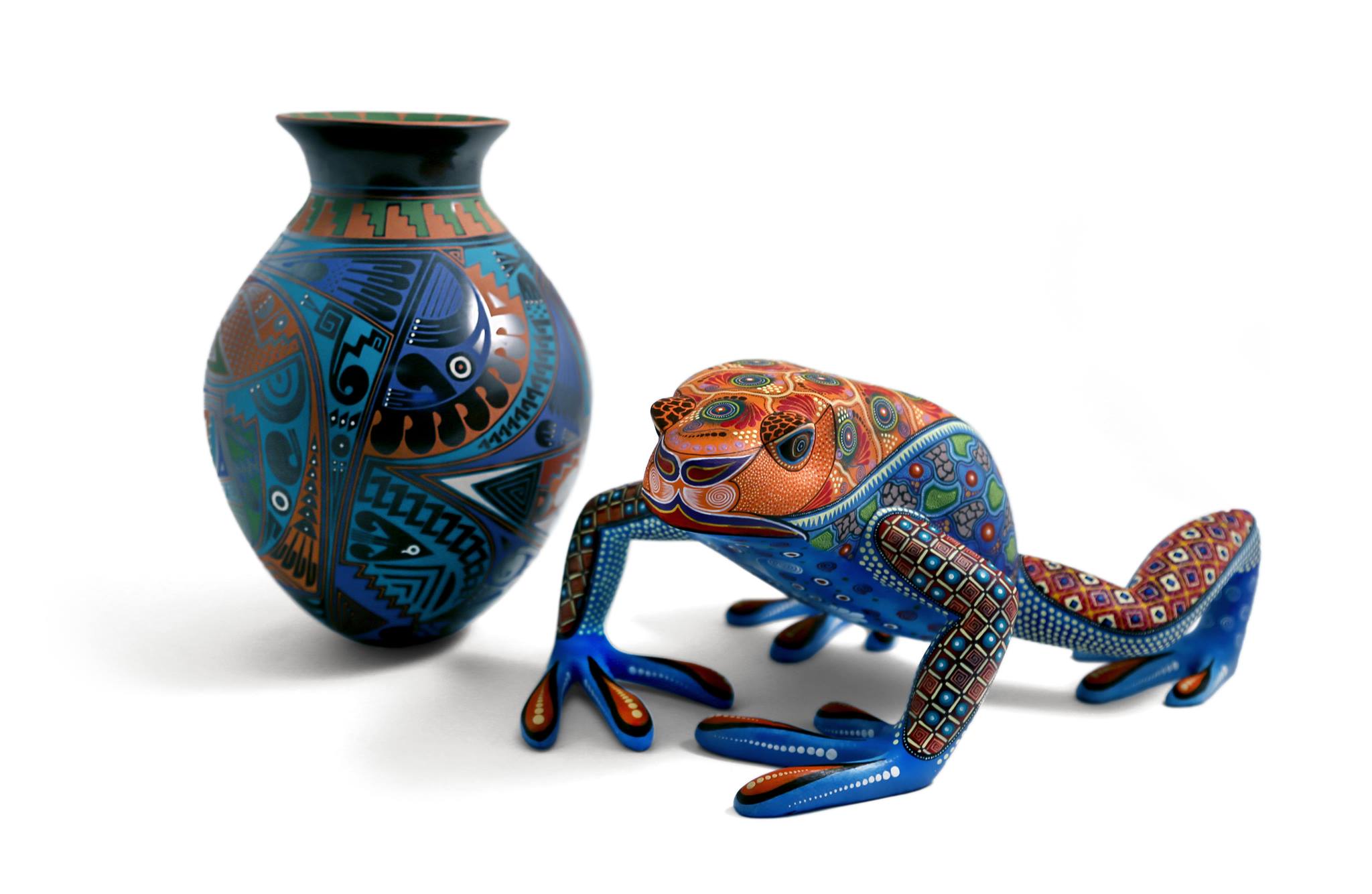 News Release Date:
October 11, 2017
Contact: Martin Rodriguez, Park Store Manager, 210-932-1001
SAN ANTONIO, TX — Western National Parks Association (WNPA) and San Antonio Missions National Historical Park will host a Mexican art show and sale Friday, October 13—Sunday, October 15, 2017. Show hours are 9 AM to 4 PM daily at Mission San José Visitor Center, 6701 San José Drive, San Antonio, TX 78214. Hundreds of authentic, handcrafted works of art will be available for sale, including Mata Ortiz pottery, Oaxacan woodcarvings, and Zapotec rugs. This event is free to attend and open to the public. Admission to the park is free daily.
Demonstrations of painting, pottery forming, and making paint with natural materials will be held each day. Renowned Mata Ortiz master potter Jorge Quintana will be in attendance and demonstrating his intricate painting techniques. Quintana is widely acclaimed for his work and his mastery of the entire pottery process, from harvesting his own clay to forming the pottery, mixing paints, and painting the piece. He is one of few potters working today who performs all of these steps himself rather than specializing in one area.
About San Antonio Missions National Historical Park
San Antonio Missions National Historical Park was established in 1978 to preserve, restore, and interpret the Spanish colonial missions of San Antonio, which represent the largest concentration of cultural resources from the Spanish colonial period in the United States. It is now a World Heritage Site. For more information about the National Park Service and San Antonio Missions National Historical Park, please visit www.nps.gov/saan and the park's Facebook page.
 
About Western National Parks Association
Western National Parks Association helps make the national park experience possible for everyone. As a nonprofit education partner of the National Park Service, WNPA supports parks across the West, developing products, services, and programs that enrich the visitor experience. Since 1938, WNPA has worked to connect new generations to parks in meaningful ways, all with one simple goal: to create advocates who want to preserve and protect these special places for everyone, for all time. Learn more at www.wnpa.org.
Last updated: October 12, 2017