News Release
"We're Still Here" Exhibit Opens At San Antonio International Airport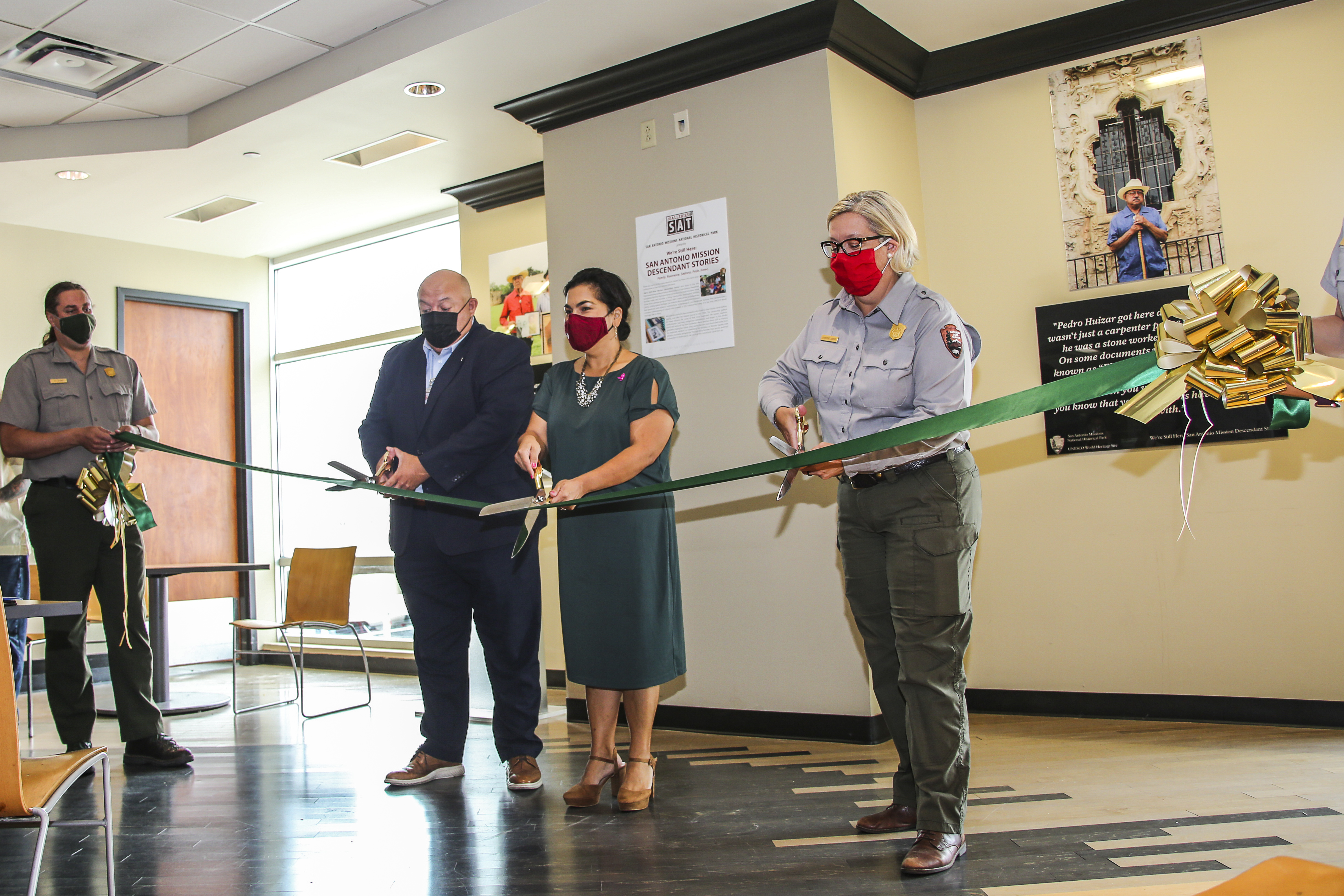 News Release Date:
October 13, 2021
Contact: Chantelle Ruidant-Hansen, 210-534-8833
Wednesday, October 13th, 2021 San Antonio Missions National Historical Park officially revealed its exhibit "We're Still Here: San Antonio Missions Descendant Stories" inside San Antonio International Airport. A small ribbon cutting ceremony with the participating families was held at the exhibit site inside Terminal B Wednesday morning.
"We're Still Here: San Antonio Missions Descendant Stories" puts faces to the oral histories, memories, and emotions of mission descendants in San Antonio. It recognizes families that have deep connections to these missions and shares their connections through photographs and first hand interviews. Mission descendants have ancestors who lived on the mission lands before, during, and after the mission period in the 1700s. The community gathers at these missions for some of their most important life events: baptism, confirmation, marriage, indigenous celebrations, and prayer. This exhibit shares some of the fond memories these families keep such as hearing grandma singing her native song, seeing the San José church bell tower from the bedroom window, or celebrating the holidays at Mission Espada with piñatas, chocolate, and galletas.
Travelers through San Antonio International Airport will be greeted by these families, their stories, and their connection to these sacred places showing how the community spirit lives on.
This exhibit is accompanied by a virtual exhibit page where anyone, anytime can explore these families' stories.
Visit our web page here.
Last updated: October 13, 2021