For Kids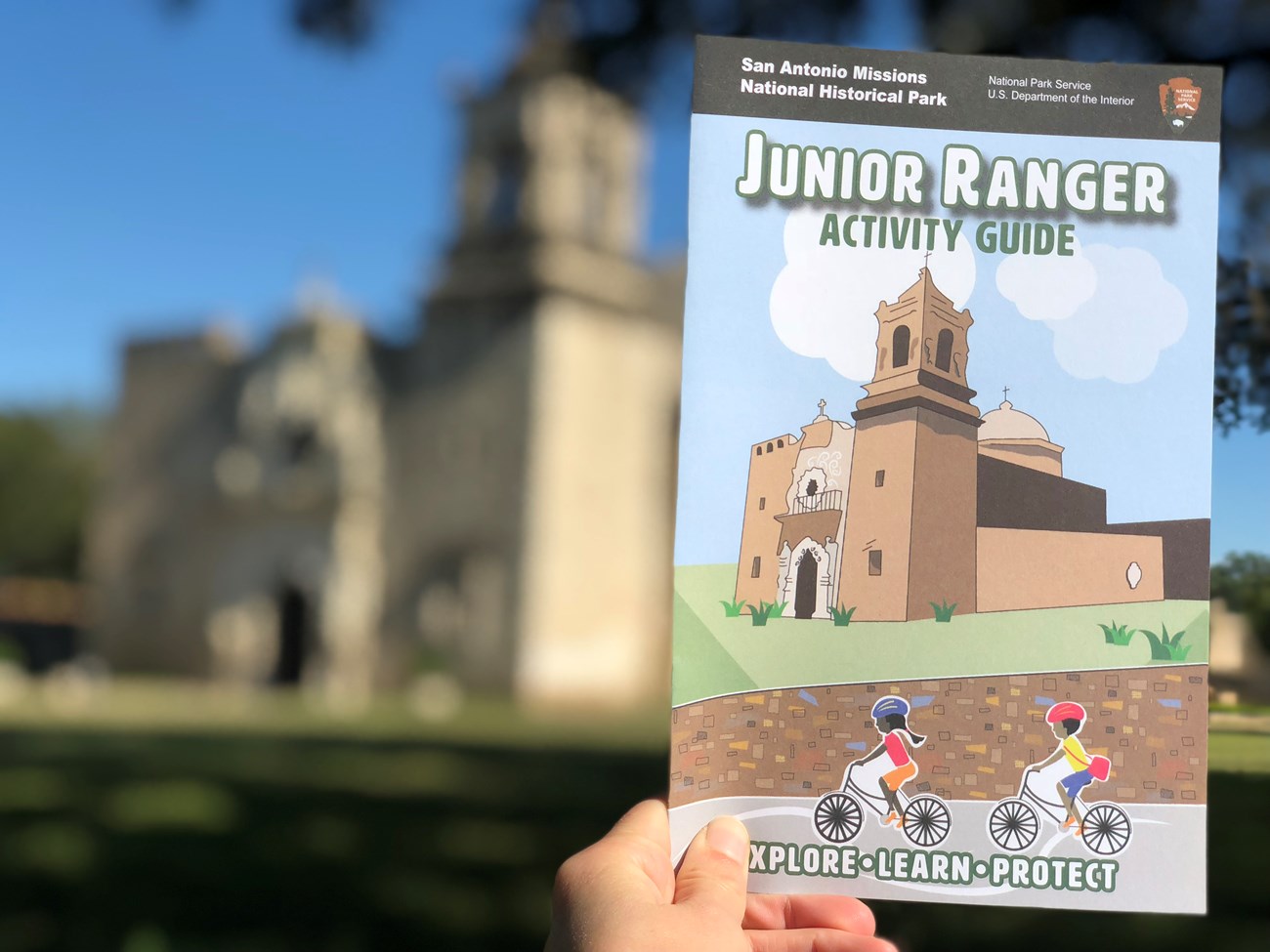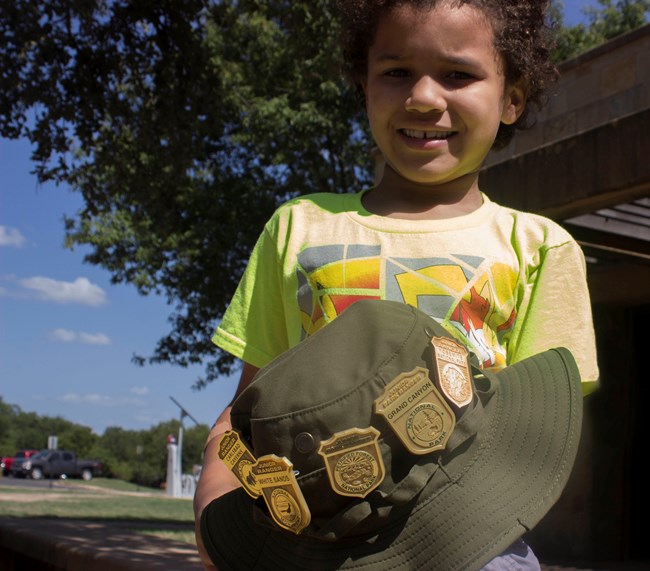 Junior Ranger Activities
Become a Junior Ranger.
Start your visit to the missions by picking up an activity book at the Visitor Center or downloading from our
Junior Ranger page
.
It's free!
Looking for education materials?
Field trips, education program information, and self-guided materials are located
here
.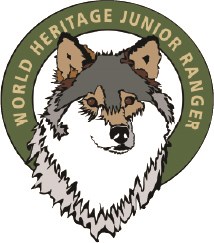 Be a San Antonio Missions World Heritage Junior Ranger!
Explore the outstanding universal values of San Antonio Missions and reflect on your own outstanding values.
San Antonio Missions World Heritage Junior Ranger Program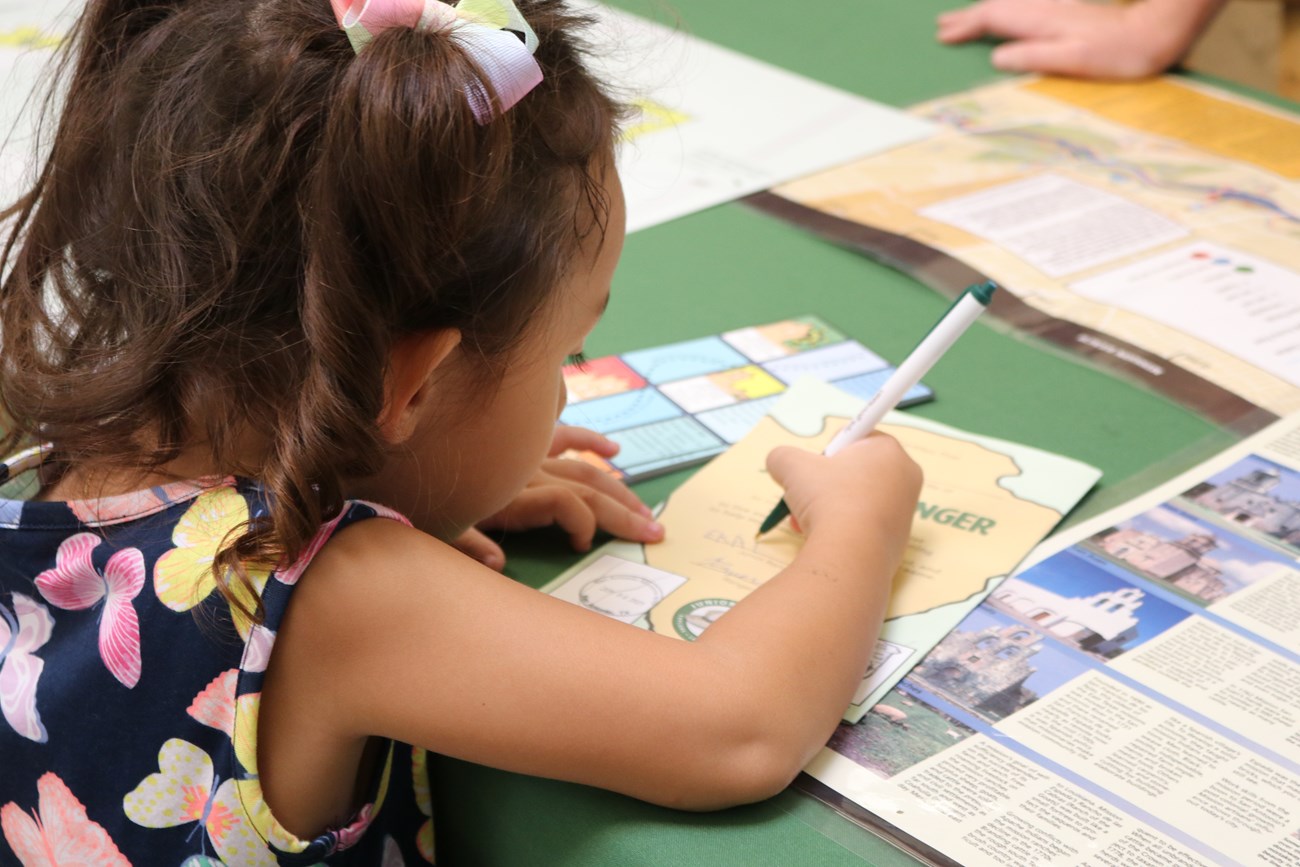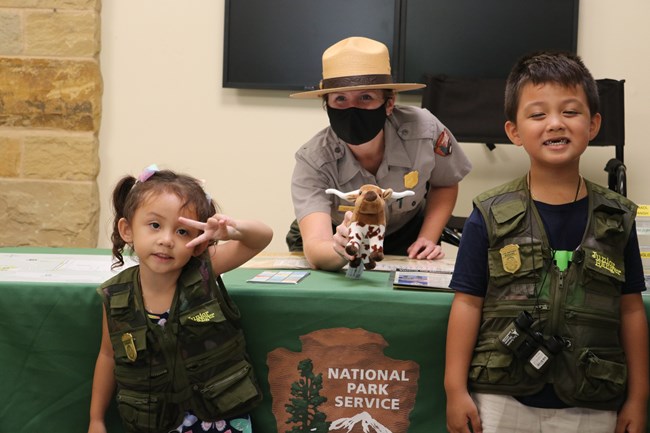 Kid FAQs
What did kids at the missions do all day?
Kids at the missions had many chores. These included carding wool, gathering food rations, preparing meals, cleaning up, feeding livestock, and looking after the younger ones.

Where did the mission residents go to the bathroom?
The people who lived in the mission walls would have used a chamber pot or a bucket for their bathroom. When they were done, children would empty the bucket by dumping it right outside of their door. Yuck!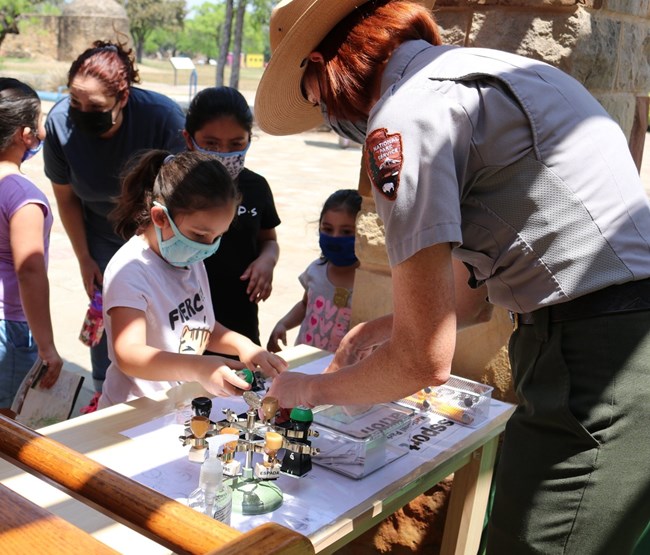 Are the missions really old?
The missions are really old! Mission San Jose was founded in 1720. Mission Concepcion, Mission San Juan, and Mission Espada were founded in 1731. How old does that make the missions?
People have been living along the San Antonio River for even longer. We believe that Indigenous people have been living along this river for about 10,000 years!
Why are there so many doors in the missions?
Mission residents lived in the perimeter walls of the mission. When you enter Mission San Jose, you'll see that the walls are lined with doors where the 350 mission residents lived at the mission's peak.


Last updated: February 6, 2023