For Teachers
Let's go on a Field Trip!
History comes alive for students on field trips at San Antonio Missions National Historical Park. We offer ranger-led programs of the park (reservation required, please email saan_education@nps.gov), or you can bring your students for a teacher-led experience without a reservation.

We also offer curriculum for before, during, and after your field trip. Please read the below instructions and resources for a fun, memorable, and educational experience at the missions!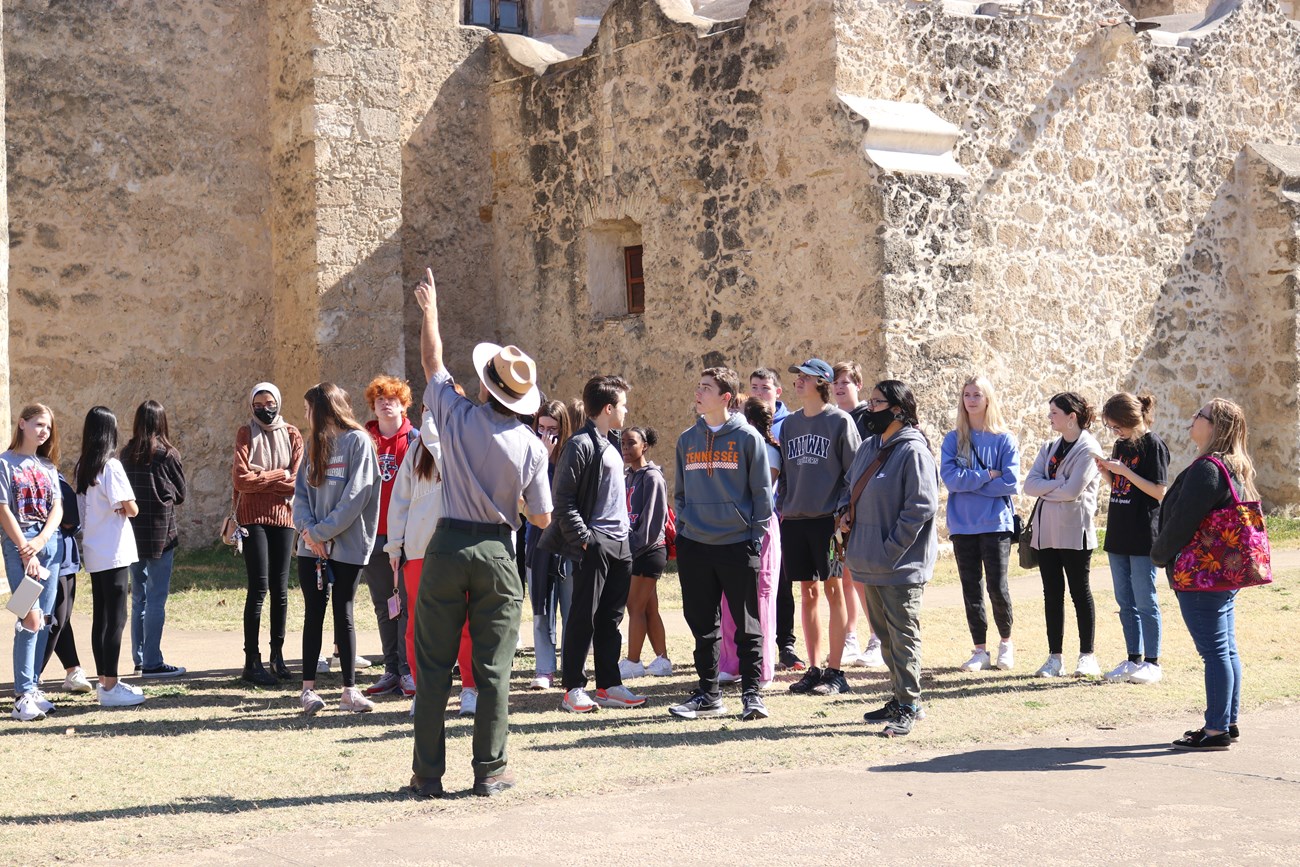 Book a Field Trip
To request a ranger-led program, please email saan_education@nps.gov with:
Your school name
Contact's name
Planned date of park visit
Preferred time of arrival
Number of students and chaperones (1 adult for every 10 students required)
Grade level.
Program Schedule
Ranger-guided programs are available by request Monday through Friday between 9:00 a.m. - 4:00 p.m.
The National Park Service offers many educational opportunities for students to experience the natural and cultural history of the San Antonio Missions. The park is an ideal "outdoor classroom" in which to explore the heritage of our nation's Spanish Colonial past and appreciate the value of historic preservation.
Free program offerings by park rangers include curriculum-based activities that adhere to content standards and concepts as defined by Texas Assessment of Knowledge and Skills (TAKS).
Reservations are required for guided programming. There is no charge for any activities.
Curriculum Materials
Get ready for your field trip and become aquainted with our site by using our curriculum materials!


Last updated: April 4, 2023