Sustainability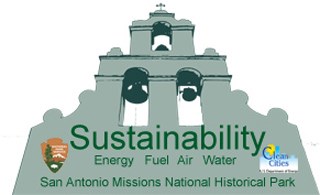 In accordance with Federal legislation, and Department of Interior and National Park Service policy and guidance, San Antonio Missions National Historical Park has had a strong Sustainability/Environmental Management Program since 2000. It includes goals and actions to reduce the use of energy and water; generate reductions in solid waste; and reduce emissions of greenhouse gases.
In 2004, the park was the first unit in the National Park Service to achieve ISO 14001 certification for environmental management. We have actively participated in similarly focused local and national programs, such as the EPA and TCEQ National Environment Performance Track and Keep San Antonio Beautiful programs. The park has an approved Sustainability Plan and an active employee-based "Green Team" that coordinates specific aspects and efforts articulated in the plan. Target areas include fleet management, recycling, water conservation, green purchasing, education, partnerships, and more.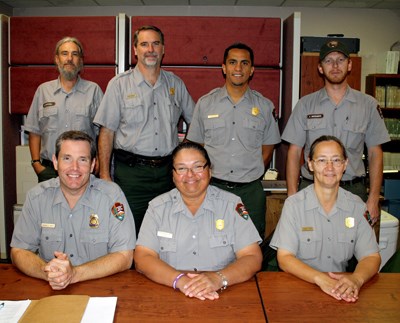 San Antonio Missions' Green Team is made up of the park's Resource Manager and volunteers from each park division - Law Enforcement, Interpretation & Visitor Services, Management, Maintenance, Safety, and Professional Services.
Last updated: March 21, 2016