Nature & Science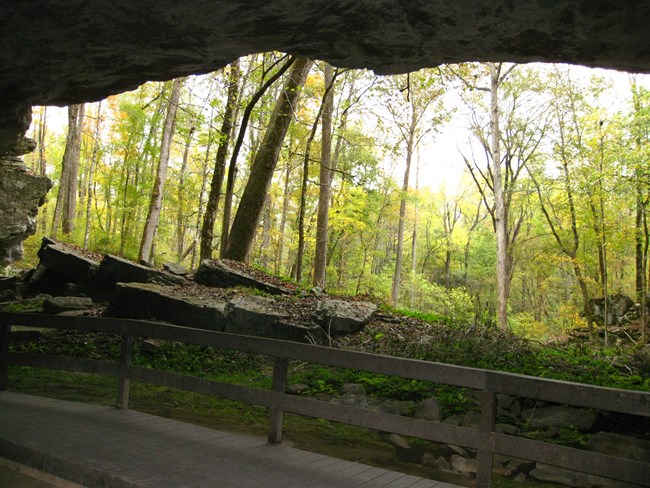 Russell Cave was declared a National Monument in 1961 because of early inhabitant's use of the cave entrance. The large opening provided shelter from inclement weather.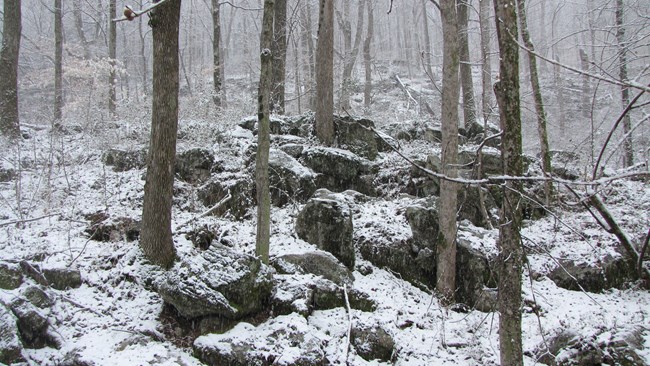 The surrounding area varied over the centuries from rolling tundra to deciduous woodlands. There was wildlife to hunt, fresh flowing water, and medicinal and edible plants could be found.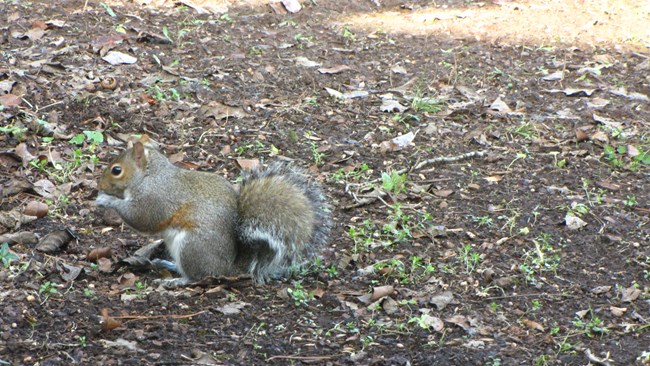 Fast forward to the present day; look around for similarities and differences. Visitors may see wildlife; the water still flows into the cave as it did in the past but is now monitored monthly for bacteria.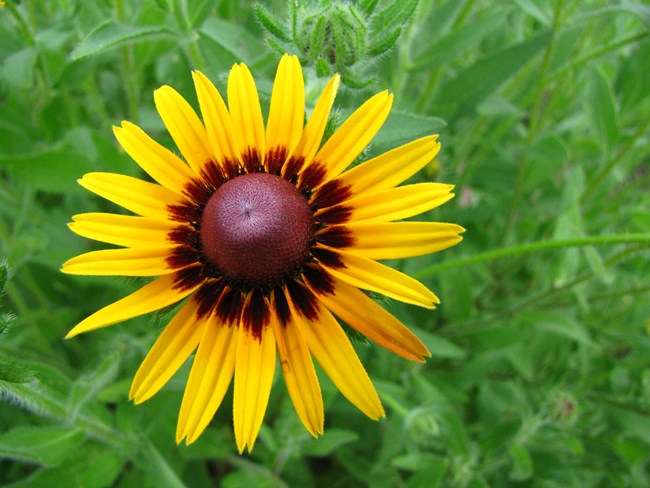 There is a wildflower meadow, where visitors can see many medicinal and edible plants that were used by the early inhabitants. Visitors can take the trails through the deciduous woodlands that offer a vestige of primitive America, where time can be spent in thoughtful solitude.
Last updated: April 14, 2015