Animals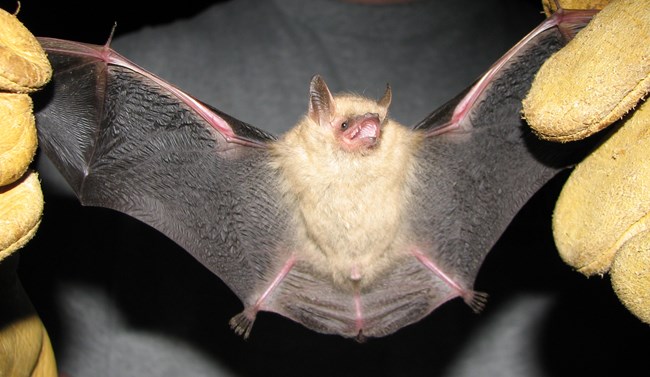 For a park of its size, Russell Cave National Monument has a diverse landscape that provides a remarkable habitat for wildlife observation. The park contains woodlands, fields and caves.
Though only 310 acres, the park is home to several species of mammals; over 130 varieties of birds, and more than 30 types of insects, amphibians, and reptiles.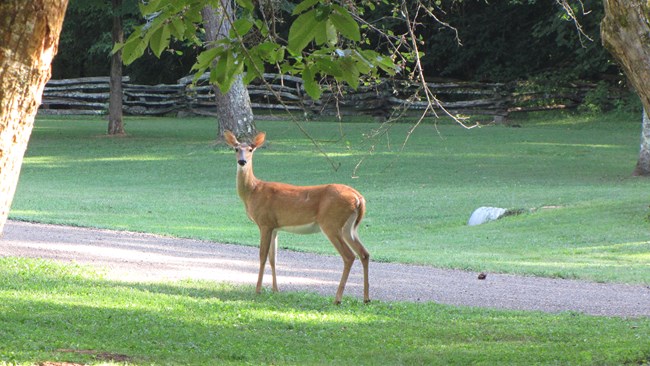 During a typical day, visitors are most likely to see the white-tailed deer.
With a closer look and a little patience, many other types of wildlife can be spotted.
The mountain side attracts various nocturnal foragers such as rodents, raccoons, coyotes, and bobcats.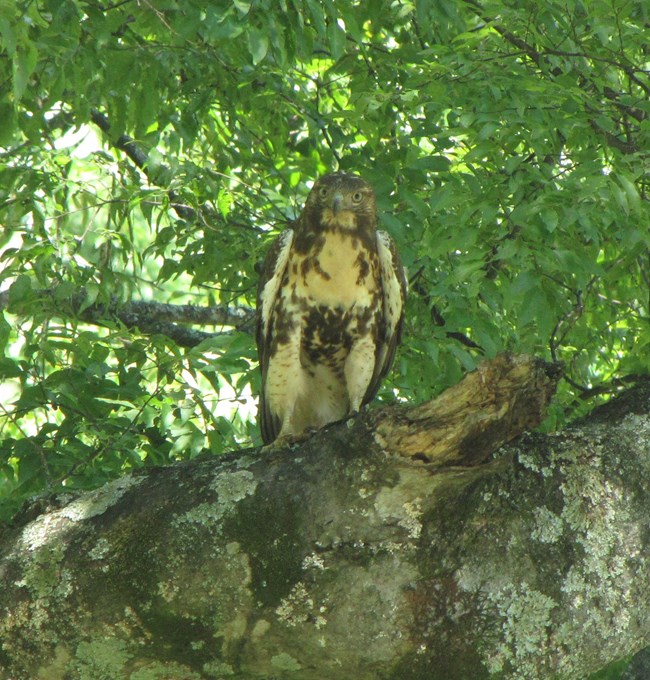 For the avid bird watcher, Russell Cave is site 44 on the Alabama Birding Trail.
Around fifty percent of Alabama's birding population can be seen at the park.
Whether it is spring migration or a winter habitat there is always plenty to see.
Some of the birds that have been spotted include the scarlet tanager, pileated woodpecker, and the red-tailed hawk.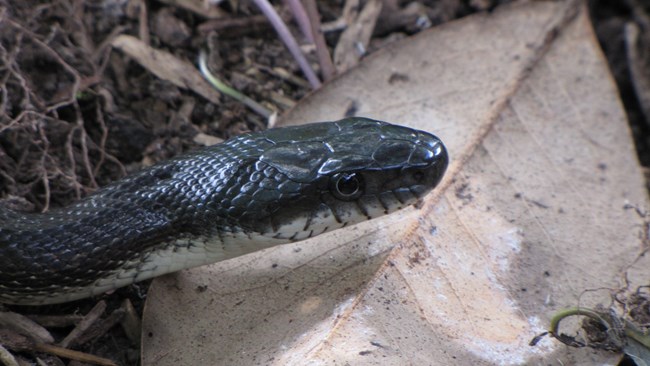 Even though the creepy, crawly, and slimy will raise goose bumps, many visitors are still fascinated by these creatures. As the weather starts to warm up the snakes are on the crawl for the heat from the sunshine and a little food.
Many visitors get at least a glimpse of the black rat snake, even if it is not at the top of their agenda. Walking out to the cave on the cool mornings when the dew is still in the air, the spider webs look like a work of art.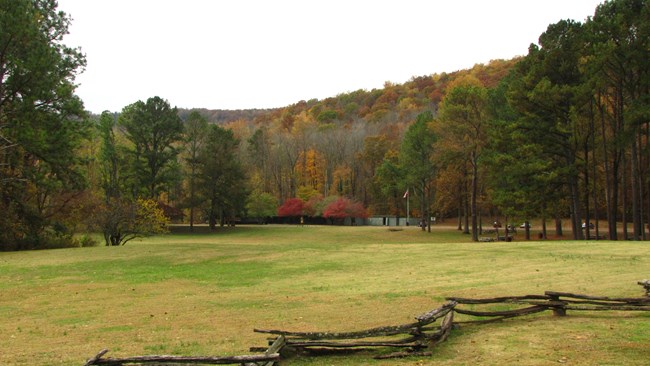 The diverse landscape does not only provide habitat for the wildlife but is home to many plants and trees as well. For the animals that call the area around the park their home, there has to be plenty to eat, places to live, and places to hide.
There is a unique design that encompasses the animals, plants, and trees that many visitors get to experience during their visit at Russell Cave National Monument.
Last updated: April 14, 2015