Animals
During your visit at Russell Cave National Monument, take a moment to enjoy the park's natural resources. Be sure to bring your camera to capture any spontaneous encounter with the park's wildlife. Visitors can also click on this
link
to add their observations to the Russell Cave's iNaturalist project.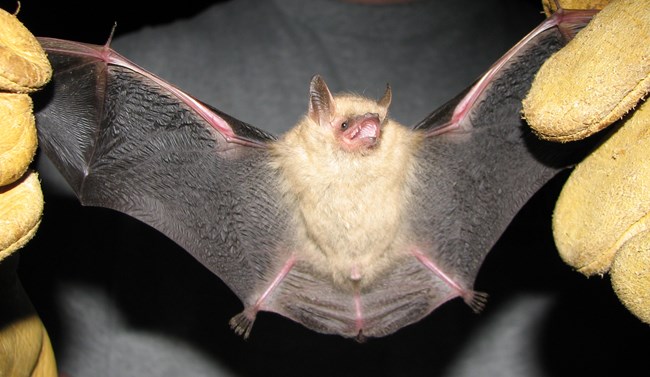 For a park of its size, Russell Cave's diverse landscape provides a remarkable habitat for over 130 varieties of birds, several species of mammals, and more than 30 types of insects, amphibians, and reptiles. Though only 310 acres, the park contains a variety of terrains including woodlands, meadows, grasslands, creeks, and caves.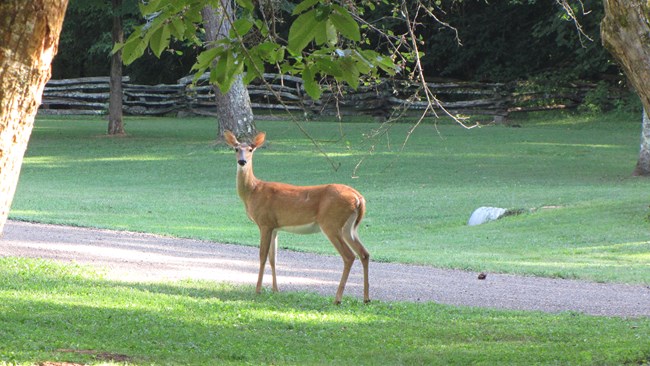 During a typical day, visitors are most likely to see our most common mammal, the squirrel. However, with a little patience and a tad of physical effort, many of our more secretive inhabitants such as deer and chipmunks can be spotted along our 1.2-mile nature trail. Beavers and muskrats may also make an appearance along the creek line and can be observed from the boardwalk. The mountainous area of the park also attracts various nocturnal foragers such as raccoons, opossums, and armadillos as well as larger predators such as coyotes and bobcats.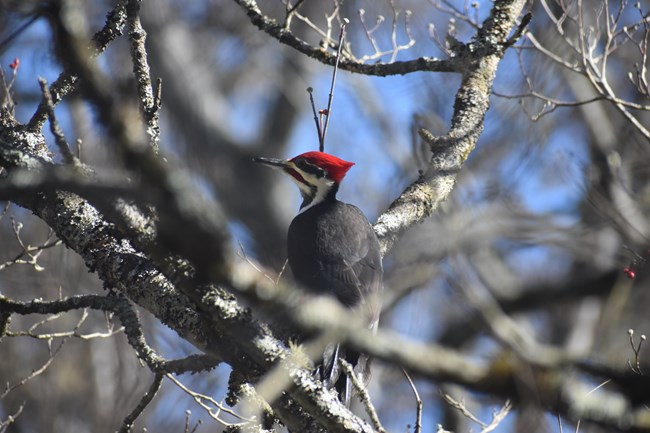 For the avid bird watcher, Russell Cave is site 44 on the North Alabama Birding Trail. Around fifty percent of Alabama's bird population can be seen at the park. Whether it is in the spring or winter, there is always plenty to see. Scarlet tanagers, American robins, Northern cardinals, finches, nuthatches, warblers, and Eastern bluebirds are the most common type of birds seen at the park. However, bald eagles, red-tailed hawks, great blue herons, pileated woodpeckers, red-bellied woodpeckers, and great egrets can also be spotted at Russell cave.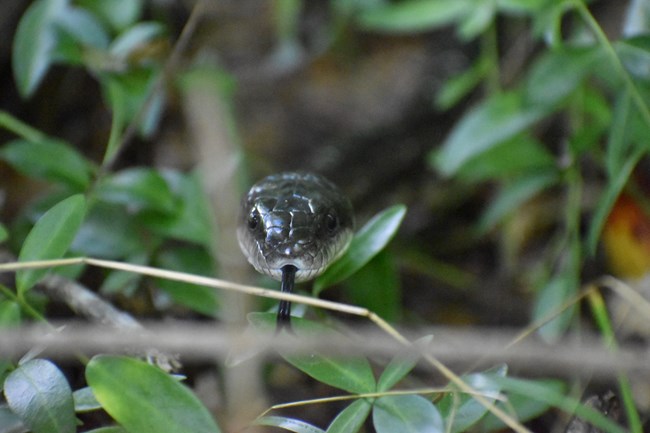 As the weather starts to warm up, our slithering residents will start to make their appearance to soak up the sunshine and find some food. Visitors may get a glimpse of them, even if it is not on their agenda. Although snakes may not be as well liked as our other wildlife, they are an integral part of Russell Cave, keeping the rodent population at bay. The majority of the danger noodles present at the park are not venomous, such as the black rat snake, black kingsnake, and the midland water snake. However, there are two venomous species that has been observed at Russell Cave, the copperhead and the timber rattlesnake.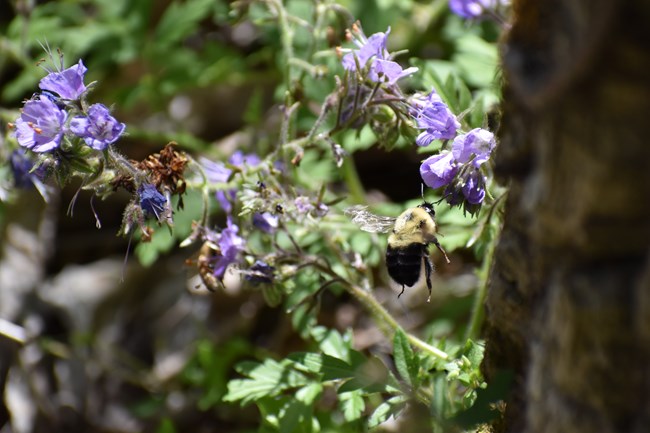 Even though our creepy, crawly, and slimy creatures will raise goose bumps, many visitors still find them fascinating. Walking out to the cave on the cool mornings when the dew is still in the air, spider webs look like hanged artworks in a museum. A closer look at the blooming flowers and you might find yourself an assassin bug on the petals. Although small, these critters play an essential role in Russell Cave's food web, providing energy for the larger consumers.
Last updated: April 27, 2022