Roger Williams's House and the Providence Plantations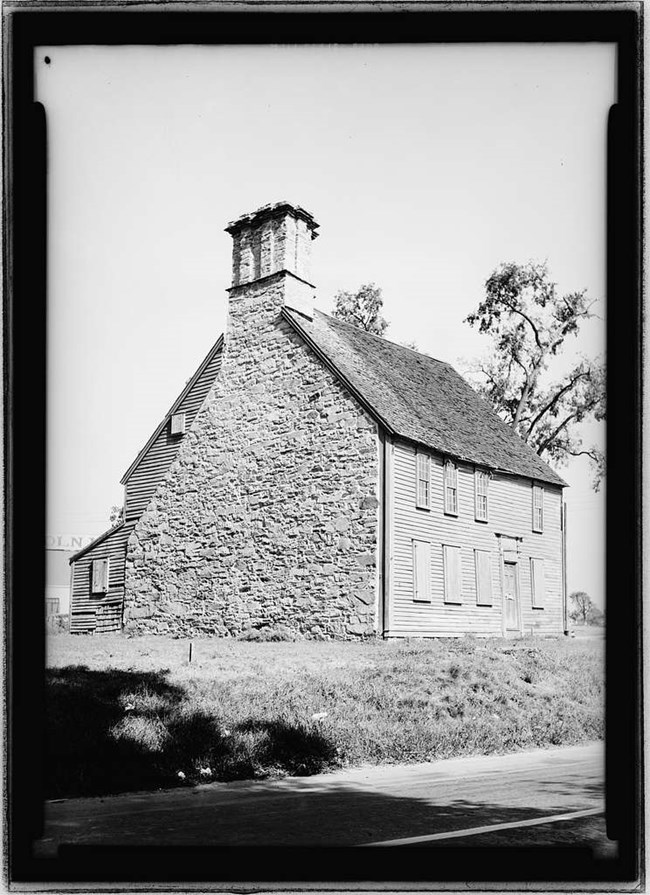 Roger Williams
's 1636 house and trading post site sits on what is now modern day North Main Street. Archeologist Norman Isham discovered the site in 1903. But no visible structures from Roger's lifetime still remains in Providence today, although the archeology of his first home is still just under the surface.
For centures before Roger's arrival, this was a bustling Native American trade highway that rested on the banks of a Great Saltwater Cove. The area was called Mosshasuck, where the moose cross, and is an ancient footpath that connects the East and West sides of the Seekonk and Narragansett Bay waters. This section, between Cowassett Street and Pawtucket, was a major thoroughfare and gathering place. As a merchant, it was an ideal place for Roger Williams to open a trading post, which is why he was allowed to do so by the Narragansett sachems.
Across from a gushing fresh-water spring, the home site offered access to everything he needed. It had a consistent food source from the cove, open land for farming and easy access for trade among the English and Native Americans. It's no wonder that in Roger's world view, he saw his arrival to the site as divine intervention and therefore named it "Providence," the protective care of God. Soon, other English settlers began building in the area.
"With a sense of God's merciful providence unto me, I desired it would be a place for those distressed of conscience." - Roger Willaims
Since this community was not based on religious laws, the land was distributed on practical and equitable sharing of resources. This led to each property (called a plantation) consisting of a six-acre plot of land that stretched from the Great Saltwater Cove, up to what is known as present day College Hill. The lots were layed out in parallel to each other.
When Roger Williams died in 1683, he was buried behind his second house, nearby today's Benefit Street. Years later, his remains were exhumed twice. Now, the remains of Roger and his wife Mary rest together under the statue at
Prospect Terrace
.
Last updated: October 31, 2023