Visitor Airlifted From Rocky Mountain National Park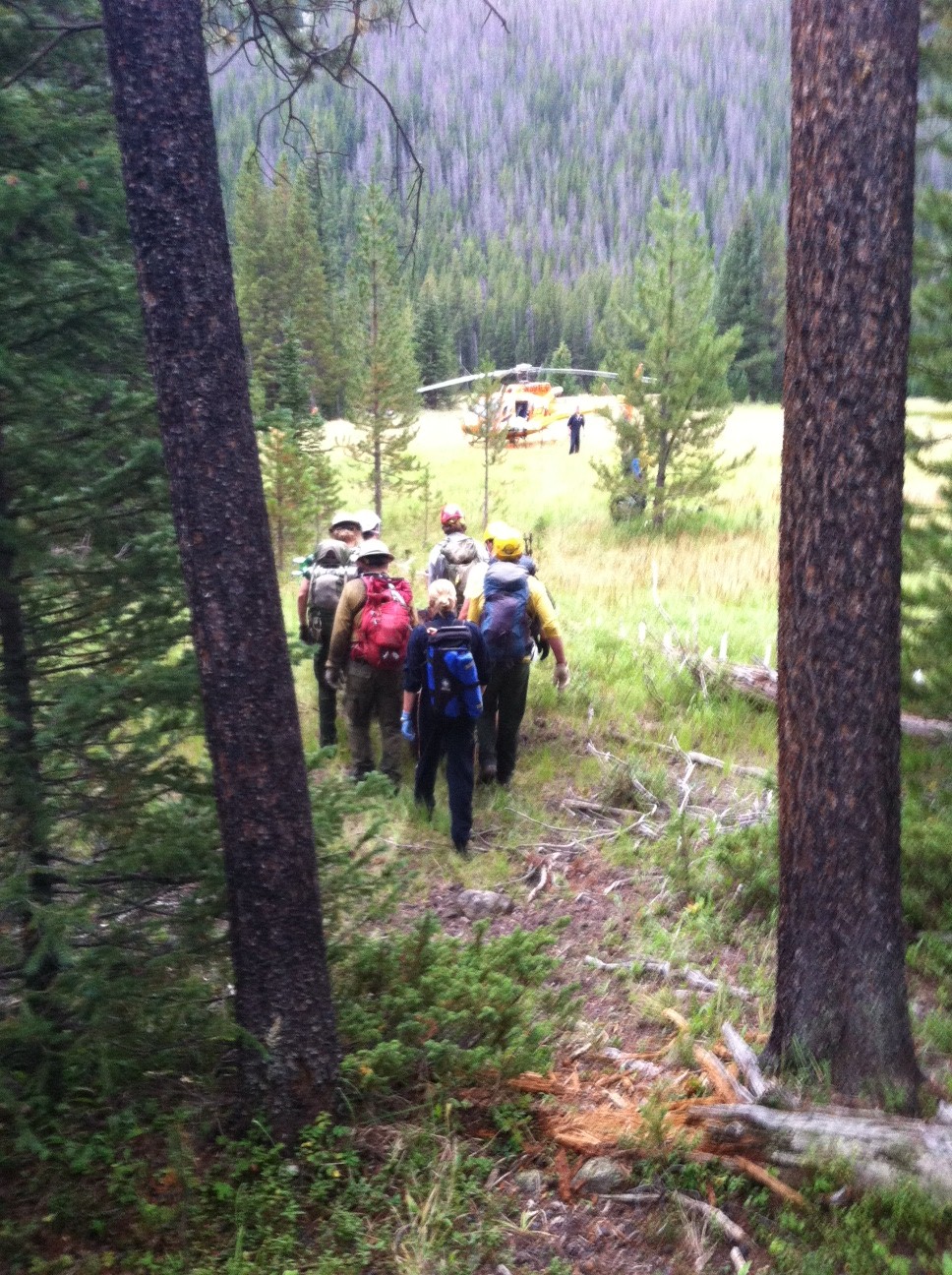 News Release Date:
August 30, 2013
Contact: Kyle Patterson, (970) 586-1363
This morning, Friday, August 30, park rangers received a cell phone call that a 53-year-old man was suffering distress at a backcountry campsite near the North Inlet Trail. Due to a poor cell phone connection the initial information was unclear.  A member of the man's hiking group hiked out 7 miles to the North Inlet Trailhead, located on the west side of the park, to get help. A hasty team of two rangers, including a park medic, reached the man a little after 2:00 p.m. Litter teams left the trailhead at 1:15 p.m.      
The man from Louisville, Kentucky was suffering from severe high altitude sickness. A support helicopter flew additional medical supplies and personnel, including another park medic to the scene. Resources consisted of park rangers assisted by Grand County Search and Rescue. Seventeen people brought the man a mile down the trail in rough terrain to a suitable landing zone. At 6:45 p.m. Lifeguard 1 from St. Anthony Hospital flew the man to Medical Center of the Rockies.      
Rescuers hiked out and reached the trailhead at approximately 10:00 p.m.  No further information is available at this time.       
Last updated: February 24, 2015