Update On Spruce Fire - Small Fire In Rocky Mountain National Park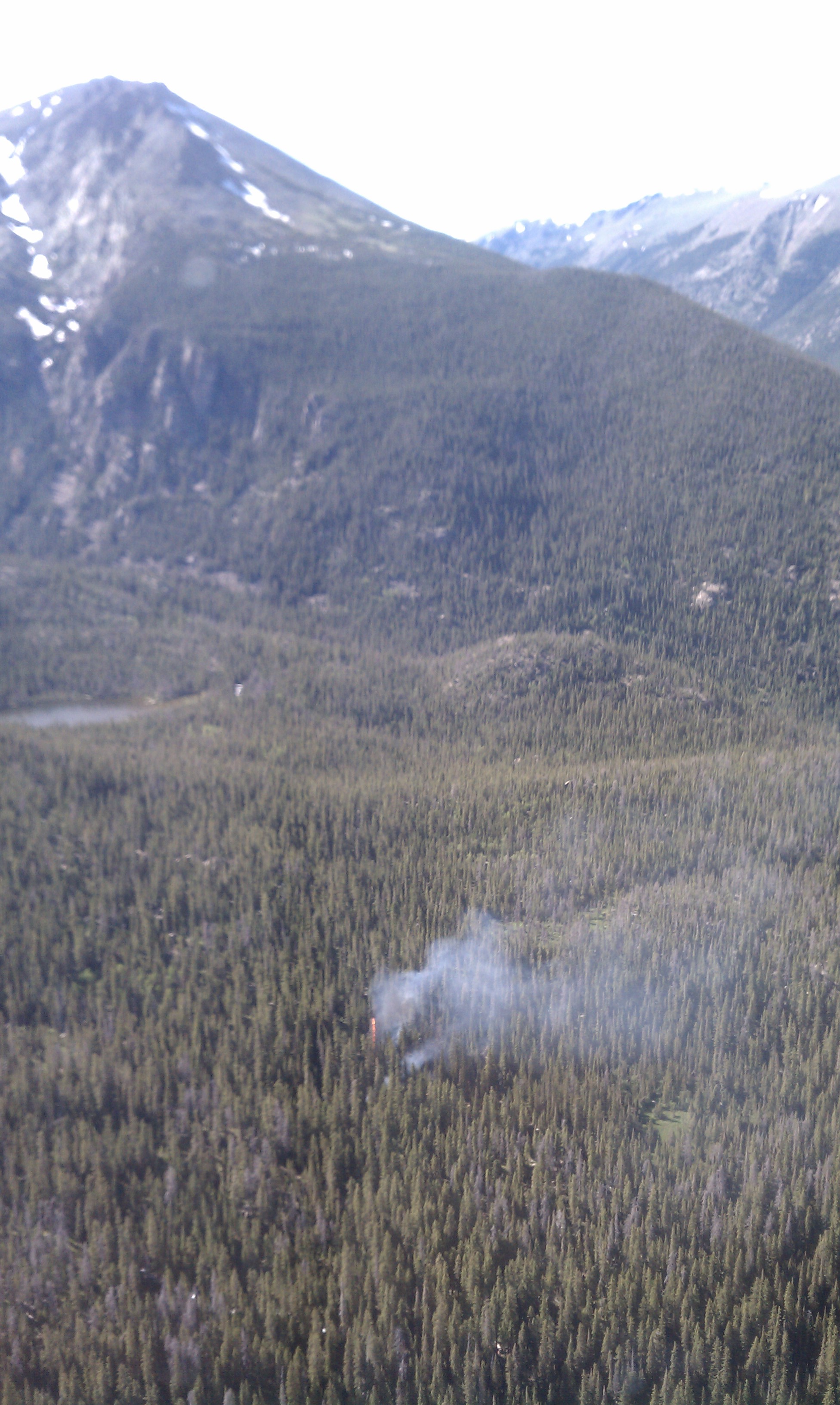 News Release Date:
July 1, 2014
Contact: Kyle Patterson, (970) 586-1363
Last night ground crews stayed overnight near the Spruce Fire which grew slightly to roughly 1 acre. Humidity increased during the night and the winds lessened helping to minimize the fire spread. Today's weather is forecasted to be more favorable with higher humidity and less wind. 
The fire is between Spruce Lake and Fern Lake in Rocky Mountain National Park. The small fire is about 1500 feet northwest of Fern Lake.  It is located roughly 4 miles from the Fern Lake Trailhead in a rugged, forested area. It is burning in a location that has not burned in over 250 years, so there are heavy fuels. Numerous beetle-killed trees add to the hazards for firefighters.  The cause of the fire is under investigation.
Fire managers priority is safety as they engage in full suppression strategy and tactics. Additional hand crews will be hiking into the area today which will bring the total to 40 firefighters on scene. A Type 3 Helicopter and crew will be slinging in pumps, hoses, essential medical gear and additional supplies today. 
Currently access to the area is closed to hikers past the Pool on the Fern Lake Trail and past the Flattop Trail Junction to Fern Lake from the Bear Lake area.  The Fern Lake Road is closed to vehicles. Additionally, Upper Beaver Meadows Road is closed due to helicopter operations. The majority of Rocky Mountain National Park's backcountry is open.
Last updated: February 24, 2015