Trident Winds Woodwind Trio from the Navy Band Northwest To Perform At Beaver Meadows Visitor Center Saturday, May 27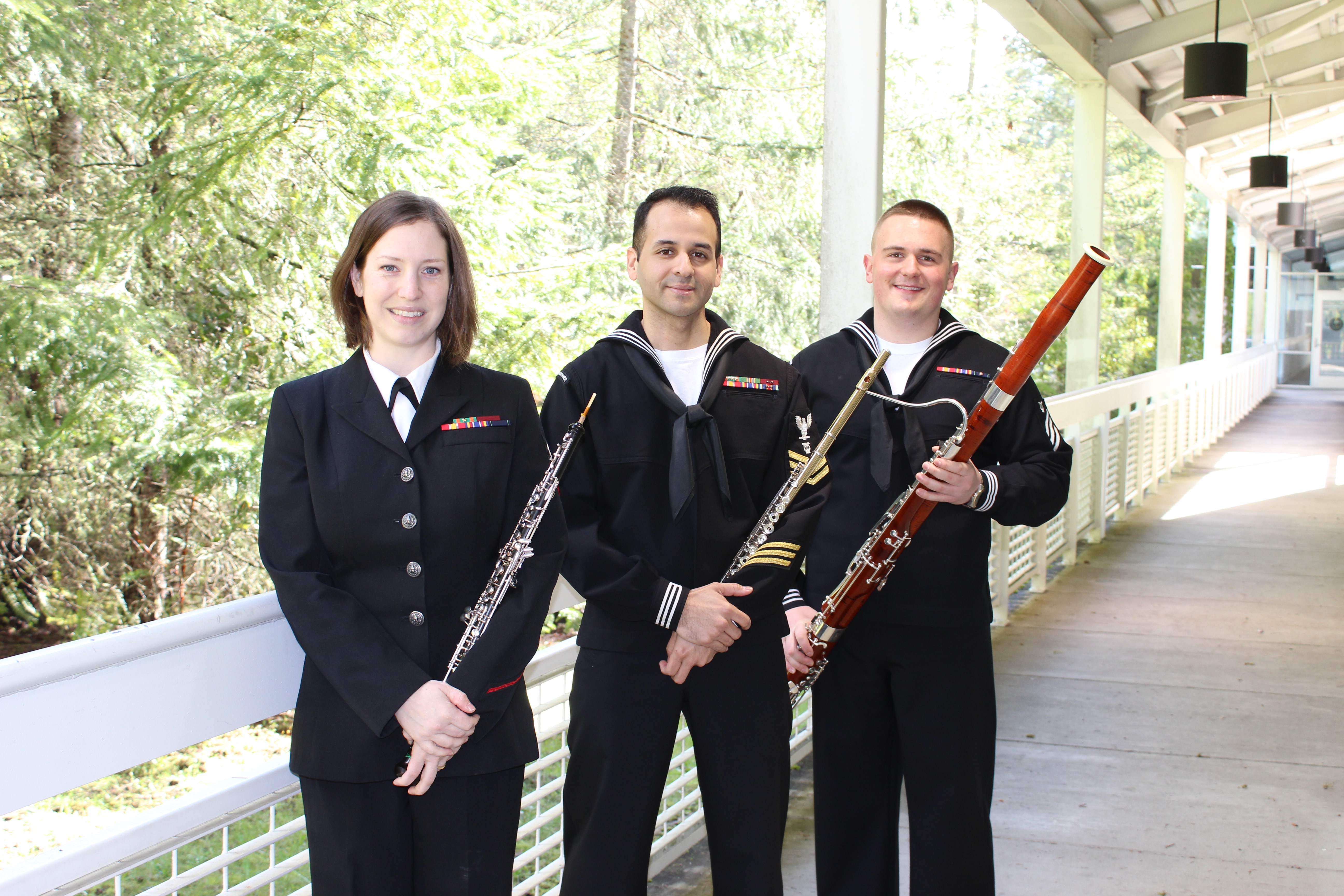 News Release Date:
May 17, 2017
Contact: Kyle Patterson, (970) 586-1363
Join us for a special Memorial Day Weekend evening program at 7:00 p.m. on Saturday, May 27, at the Beaver Meadows Visitor Center. Rocky Mountain National Park is honored to have the Trident Winds Woodwind Trio from the Navy Band Northwest perform.  
Navy Band Northwest's Woodwind Trio, "Trident Winds," performs for official military ceremonies and receptions, as well as public concerts and patriotic events throughout the Northwestern United States. Composed of flute, clarinet, and bassoon, they perform a variety of musical styles, including an eclectic blend of classical and Americana music featuring composers such as Vivaldi, Sousa, Joplin, Kummer, Haydn, Ibert, Rossini, Bozza, and Muczynski. "Trident Winds" performs clinics for school music programs and children's concerts in the Pacific Northwest and will be traveling to Colorado to play at a number of event locations over Memorial Day Weekend.     
This program is free and open to the public. Space is limited. For more information about Rocky Mountain National Park please visit www.nps.gov/romo or call the park's Information Office at (970) 586-1206.  
Last updated: May 17, 2017