Please Help Your Friends Behave Better To Protect Rocky Mountain National Park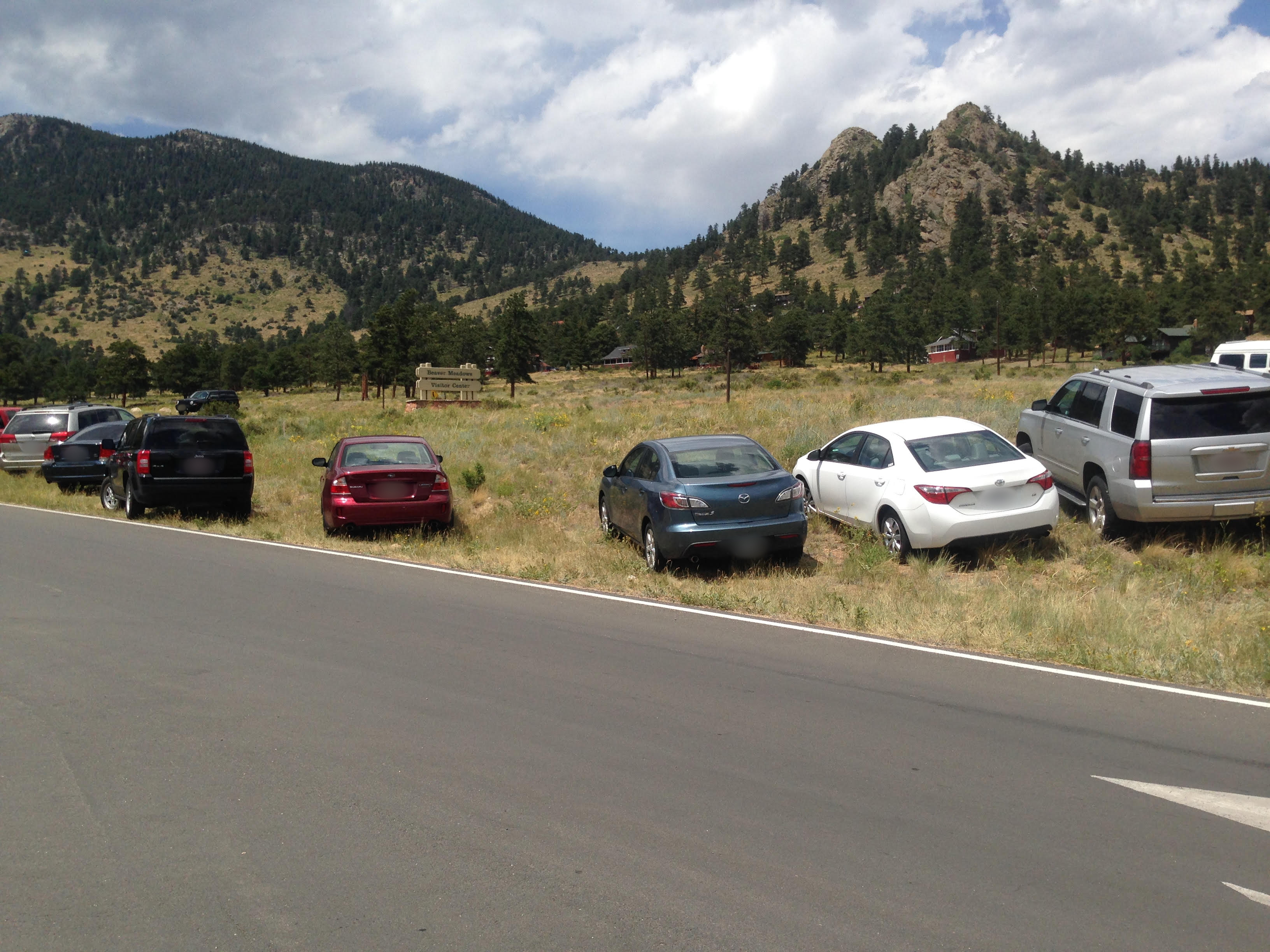 News Release Date:
July 27, 2016
Contact: Kyle Patterson, (970) 586-1363
In 2015, Rocky Mountain National Park was the third most visited national park with over 4.1 million visitors. So far this year, Rocky is experiencing a twelve percent increase in visitation from last year. Over the last 100 years, the reasons people visit are the same: to experience nature, to seek solitude, to enjoy scenic grandeur, to watch wildlife, and to partake in outstanding recreational activities.  National parks are special places for all of us and for future generations too!
Most visitors know how to behave while enjoying their national parks. Some do not. Park staff continue to see a large increase in behaviors that do not protect the park or visitor experiences. Plan to visit Rocky Mountain National Park with friends who need some tips? Here are a few of ours! 
When your friends suggest you visit the park between 10 a.m. and 3 p.m., propose instead the importance of planning ahead. Coming to Rocky between 10 a.m. and 3 p.m. during the summer and fall can mean full parking lots, congested roads, busy trails, and long lines and wait times at entrance stations. This year the park has restricted vehicle access numerous times in the Bear Lake Road Corridor and Wild Basin Corridor due to congestion and full parking lots. Instead recommend hiking early or late. Check the weather forecast before you arrive at the park to better plan your day and destinations. If you plan to hike later in the day, it is critical that you know the weather forecast for the elevation of your destination. If possible, avoid weekends. 
When your friends say,
"Let's have a campfire," 
please let them know that Rocky always has fire restrictions in place: campfires are prohibited except within designated campfire rings in picnic areas and frontcountry campgrounds.  Last year, the park saw a significant increase in illegal escaped camfires.  In the fall of 2012, the Fern lake Fire started from an illegal campfire.  
That fire burned over 3,000 acres, caused evacuation of a portion of Estes Park, and cost more than 6 million dollars to suppress. 
Do your friends create parking spaces where there are none? If their next door neighbor was having a garage sale would they accept customers partaking in this garage sale to park in their front yard? On their prized rose bushes? Encourage them to park in designated parking spaces in Rocky Mountain National Park. These include durable surfaces like asphalt and gravel, not on grass, meadows, bushes, or alpine tundra. 
When your very close friend indicates they need to potty, first and foremost suggest an established restroom facility. If you are on a trail and a restroom facility is not nearby then leave no trace of your activity or "business." Do not step off the trail and leave your "business" for others to see, including the park's trail and wilderness crews as well as other visitors. If peeing, recommend to your friend to "drip-dry" or if toilet paper is necessary then take the toilet paper out in a baggy, backpack or pocket. If your friend is a frequent pooper, suggest taking care of that before hiking. If nature calls, plan ahead – bring a waste bag, or research tips on how to poop in the woods. Friends don't let friends go to the bathroom near water sources. Just think, you might be drinking from that water source the next day! 
When your friends ask, "How close can I get to that elk, deer, bobcat, coyote, badger, bear, marmot …?" suggest they ask a different question, such as "How far should I stay back?" Let wildlife be wild and observe from a distance. Your friends might get closer to wildlife, until the wildlife reacts to their presence. When that happens, it's too late, they have reached the threshold. The elk, deer, bobcat … might leave the area because of them, affecting wildlife viewing opportunities for others. Let your friends know that approaching wildlife is illegal in Rocky Mountain National Park and it doesn't matter if they are doing it to take a photograph. There are no exceptions. Recommend investing in a good telephoto lens. Do they feel it's only a good photograph if they are in the photo with the wildlife? Suggest they take a photo of Rocky Mountain National Park's entrance sign, followed by great distant photos of wildlife. Their friends on social media will realize that they are having an adventure in a national park: being eight feet from an elk is dangerous, illegal and not necessary to demonstrate an adventuresome spirit. 
When your friends ask, "Can we take our dog, cat, bunny… on park trails?" let them know pets are prohibited on ALL park trails, alpine tundra and meadows.  Their leashed pet can only accompany them on established roads, parking areas, established campground and picnic areas; basically where cars can go. When they express that their dog is small and can be carried, that their dog is huge and can fend for itself, or that their dog is better behaved than your child, remind them that Rocky is wilderness. Dogs are predators that can chase, scare, and transmit diseases to wildlife. Their dog could also become prey for wildlife like coyotes, mountain lions, bobcats and Great Horned Owls. Park visitors should be able to enjoy native wildlife in their natural environment at Rocky Mountain National Park without disruption from other visitors' pets. 
When your friends want to take a rock, antler, bouquet of wildflowers, chipmunk or anything else from Rocky Mountain National Park, suggest they take a photo instead and leave what they find. What if, in 2015, 4.1 million visitors took an object from the park with them? 
A few extra tips: camping in Rocky Mountain National Park requires a permit; it is illegal to feed wildlife in the park, big or small, this includes chipmunks and birds; stay on existing established trails, the increase of social trails is damaging the park's incredible resources; please leave no trace, this includes taking apple cores, orange peels and everything else you and your friend brought into the park with you, along with wonderful memories of your visit! 
Last updated: July 27, 2016