Old Fall River Road To Close To All Uses For Flood Damage Repairs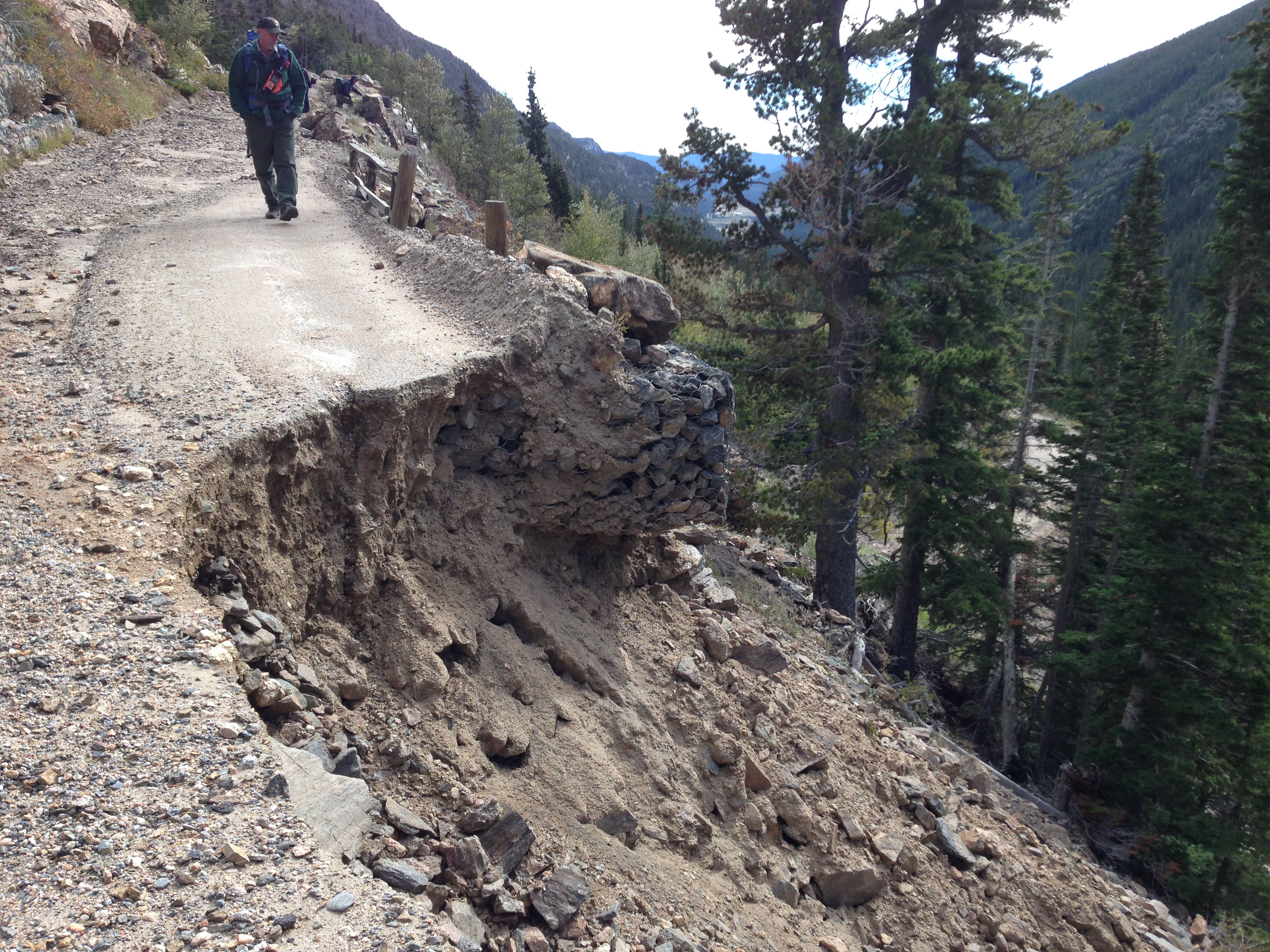 News Release Date:
July 23, 2014
On Monday, July 28, Old Fall River Road in Rocky Mountain National Park will close to all uses including pedestrians and hikers, as major repair work begins on the road and the Alluvial Fan bridge. Old Fall River Road received significant damages during the September 2013 flood. The road has been closed since last September to vehicles and bicycles but pedestrians and hikers had been allowed on the road.  All other roads in Rocky Mountain National Park are open.    
The closure area on Old Fall River Road will extend from the road west of the Lawn Lake Trailhead parking area to the Alpine Visitor Center. This closure includes the Alluvial Fan, and the east and west Alluvial Fan parking areas.  The closure extends 200 feet from the center line to both sides of the road corridor. This closure does not include the Fall River waterway and bank.  Areas affected by this closure may be adjusted as construction work proceeds.    
Old Fall River Road is a historic dirt road built between 1913 and 1920. Due to the winding, narrow nature of the road, the scenic 9.4-mile route is one-way only and normally opens from the fourth of July to early October. It follows the steep slope of Mount Chapin's south face.     
Repair work from flood damages has been completed in many areas of the park. Work is ongoing on some backcountry bridges and trails. For more detailed information and updates about flood impacts in Rocky Mountain National Park please visit the park's website, www.nps.gov/romo or call the park's Information Office at (970) 586-1206.   
Last updated: February 24, 2015