Artists Selected For 2016 Program At Rocky Mountain National Park Celebrate The Centennial Of The National Park Service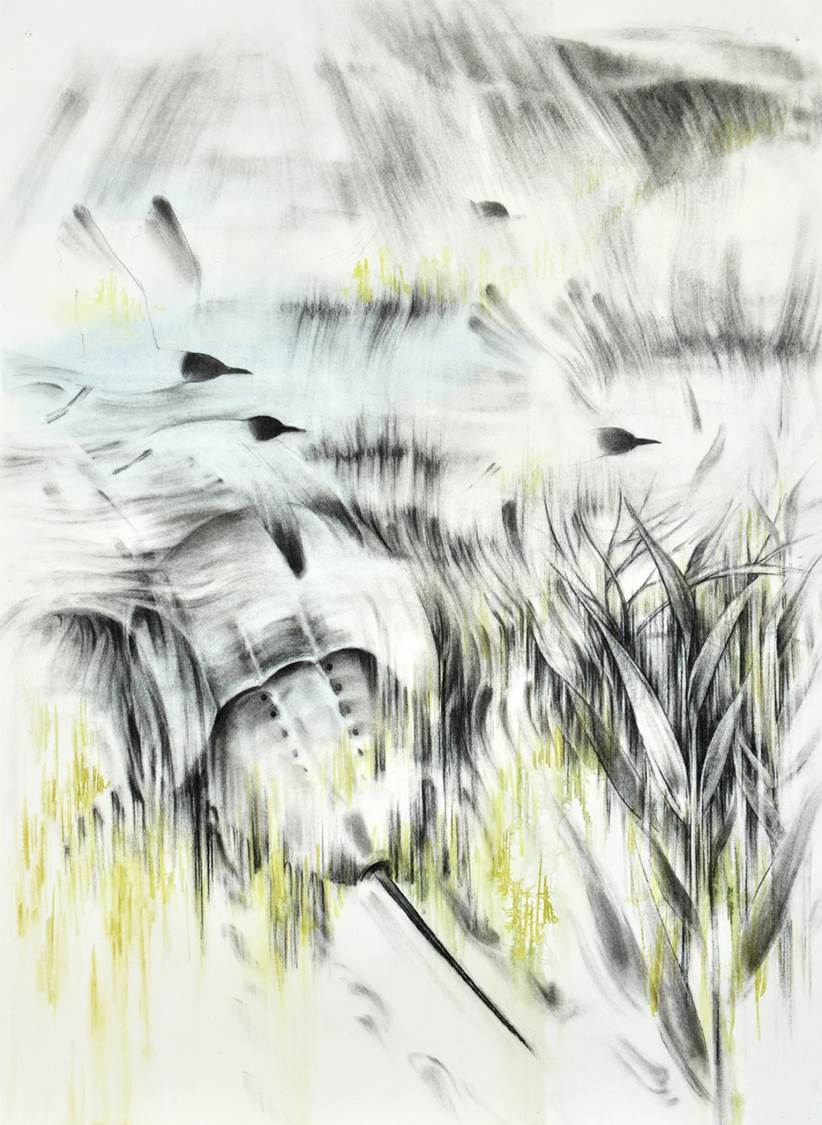 News Release Date:
June 15, 2016 Rocky's Artist-in-Residence Program will celebrate the National Park Service centennial this year, by hosting three professional artists and three youth artists. As we move into the next century, national parks continue to explore ways to engage young people in national parks and the arts. Two of our youth artists were recently selected from a Statewide Student Art Celebration Contest organized by the Estes Park Environmental Center in partnership with Rocky Mountain National Park. As part of the celebration, our third youth artist, Rocky's first child Artist-in-Residence in 2011, has been invited to return for another residency.
On Wednesday, June 22, at 7:30 p.m. Visual Artist Melissa Gordon from Louisville, Colorado, will be kicking off this year's Artist-In-Residence program at the Beaver Meadows Visitor Center. Melissa just completed her junior year at Monarch High School. She is one of three youth artists participating in our Artist-in-Residence Program. As a Colorado native she is passionate about the outdoors and the natural world. Although she has stretched her artistic abilities by using different artistic mediums, she favors painting. Whether capturing the overall landscape or the small details hidden in magnificent scenery, Melissa relies on nature as the inspiration for her artwork. She hopes to continue her art career by improving her techniques throughout her lifetime. At college she plans to study Environmental Engineering. 
As part of Melissa's program she will read a letter she wrote for a student 100 years from now about the importance of national parks. She submitted this essay as part of a state-wide contest, the Student Art Celebration, sponsored by the Estes Park Environmental Center in partnership with Rocky Mountain National Park. The second part of this program will be a ranger-led facilitated discussion which will allow audience members an opportunity to share their own views and thoughts on the meaning and values of our national parks. 
In addition to Gordon, other artists who were selected for this year's program along with their art medium are: Leah Kegerreis, Youth Visual Artist from Plano, Texas; Sierra Burgoyne, Youth Visual Artist from Louisville, Colorado; Richard Harrington, Painter from Oregon City, Oregon; Dawn Lee, Visual Artist from Sayville, New York; Danielle Austen, Photographer from Hillsborough, New Jersey. For a specific schedule and to learn more about these artists visit www.nps.gov/romo/getinvolved/supportyourpark/air-2016.htm
Since the late 1800s, national parks and art have had a special connection. Early-day artists accompanied many of the expeditions that explored the American West. These artists documented their discoveries in paintings, photographs and prose, and played a key role in influencing the decision to protect many of our earliest national parks. In 1984, in honor of the significant role that artists had played in the creation of national parks, Rocky Mountain National Park established the first Artist-in-Residence Program in the National Park Service system. Today over fifty national park areas have Artist-in-Residence Programs. 
Artistic diversity, new ideas and creative uses of media were encouraged in the application process. Artists are given two-week residencies at the William Allen White cabin from June through September. These programs are free and open to the public. 
For more information about Rocky Mountain National Park please contact the park's Information Office at (970) 586-1206. 
Last updated: June 15, 2016