Artist-in-Residence Programs Continue At Rocky Mountain National Park With Painter And Art Teacher Jessica Bryant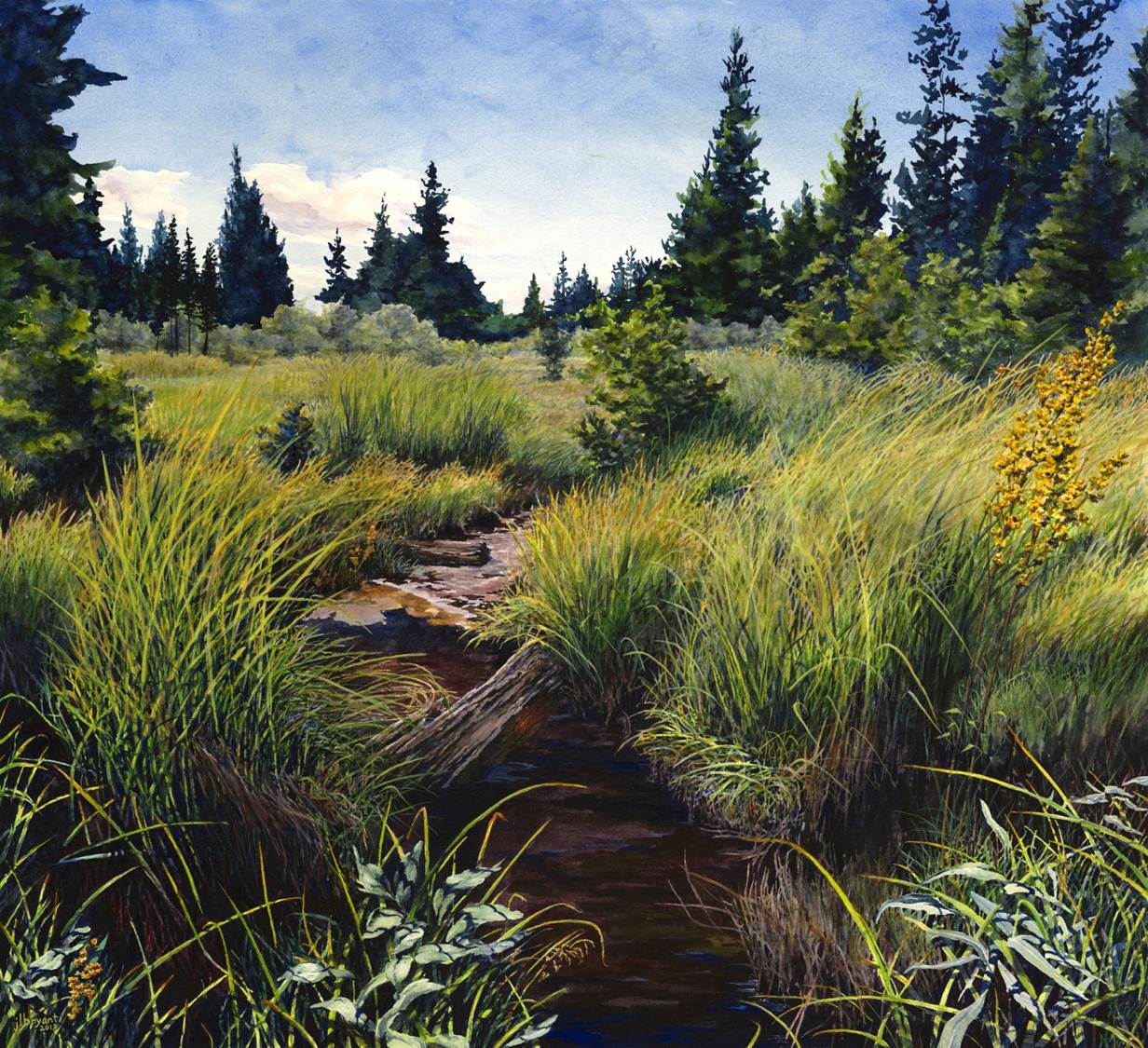 News Release Date:
August 6, 2014
Contact: Kyle Patterson, (970) 586-1363
Painter and art teacher, Jessica Bryant from Coeur d'Alene, Idaho, will continue to highlight this year's Art in the Park Program at Rocky Mountain National Park with presentations held August 13 and August 20 at 7:30 p.m. at the Beaver Meadows Visitor Center.
For her residency at Rocky she will maintain a daily blog chronicling her experiences and sharing images from within the park. She will also begin a body of work to represent the park's landscape and its significance.
She has previously been an Artist-in-Residence four times at Badlands National Park. There, she has fostered a partnership between Badlands and the Red Cloud Indian School to connect Lakota youth with art and the proposed first Tribal National Park. Ms. Bryant has also been an Artist-in-Residence at Sorenson Magnet School in Coeur d'Alene. She has worked on multiple large-scale projects that promote discussions on science, preservation, and stewardship by involving children with art and nature.
Six artists were selected for the summer 2014 Artist-in-Residence Program at Rocky Mountain National Park.Artists are provided with a creative, contemplative environment in which to generate artistic works and share their works with the public.During their stay at the park, artists share their vision in two public presentations. Artistic diversity, new ideas and creative uses of media were encouraged in the application process. Artists are given two-week residencies at the William Allen White cabin from June through September.For a specific schedule and to learn more about these artists go to: www.nps.gov/romo/supportyourpark/meet-our-2014-artists-in-residence.htm
Artists have had a long-standing impact on the formation, expansion and direction of our country's national parks.Musicians, composers, painters, writers, sculptors and other performing artists also draw upon the multifaceted quality of parks for inspiration.All of these artists translate the national park's purpose, as a place of pleasure and preservation, into images which bring others enjoyment and a deeper understanding of the parks some may never visit.
For more information about Rocky Mountain National Park please contact the park's Information Office at (970) 586-1206.
Last updated: February 24, 2015