Human Dimensions

Elk in Rocky Mountain National Park are a major attraction, and some of the highest visitation periods occur during the autumn mating season called the rut. These elk are migratory and use habitat both inside and outside park boundaries. Healthy elk herds are vital to the economies of Estes Park and Grand Lake gateway communities.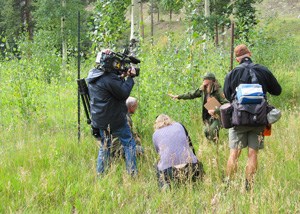 Public Support
It is important that park visitors and stakeholders continue to be informed about on-going management actions, why they are needed and the expected ecosystem benefits of these actions. Key park messages focus on addressing the following topics:
The need to manage elk and vegetation and what can be accomplished
Current management actions and potential future modifications
Current results for elk population and vegetation conditions
The process of evaluating progress and the role of adaptive management
Ongoing research and how results can be used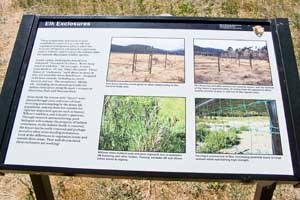 Education and Interpretation
The park develops educational materials to inform and increase public understanding of management actions taking place in the park and the effects these actions have on vegetation and other wildlife and visitors. These materials also provide additional information about elk and their role in the Rocky Mountain ecosystem. Communication products for elk and vegetation management include:
Interpretive programs about resource issues, elk and vegetation management methods, monitoring programs and the current state of important resources.
Articles and management updates in the park newspaper and VISTA newsletter found on the park website.
A section of the Rocky Mountain National Park website dedicated to elk and vegetation management. The website is updated with current results and resource conditions as information is collected.
Roadside exhibit panels are found near elk fences throughout meadows of the core winter range.
Social media that informs new stakeholders and park visitors about elk and vegetation management.
Connect to more information about elk and vegetation management below.
Last updated: July 14, 2015