Fire Management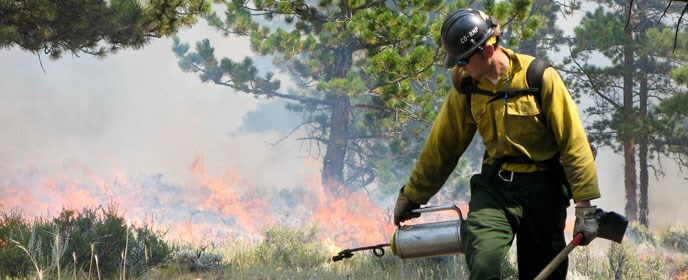 The Fire Management Branch
is part of the
Resources Stewardship Division
at Rocky Mountain National Park.
Wildland Fire
is one of many natural resource management techniques that the National Park Service uses to maintain healthy ecosystems.
The 2012 Fire Management Plan (1.3 MB pdf) provides the structure that guides fire management at Rocky Mountain National Park.
Fire Management Mission Statement
Rocky Mountain National Park's fire management program will protect employees and the public, communities and infrastructure, conserve natural and cultural resources and restore and maintain ecological health.
The Mission Statement reflects the three Fire Management Goals. These goals provide the framework for all fire management decisions within Rocky Mountain National Park. In order of importance:
1. Provide for the safety of employees and the public
2. Protect communities, infrastructure, natural and cultural resources
3. Restore and maintain fire adapted ecosystems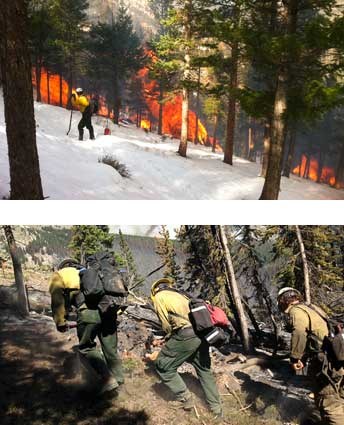 In order to fulfill the Mission and to achieve management goals, the fire program focuses on two main program elements.
1. Fuels Management
Proactive planned activities such as:
Prescribed fire
Manual and mechanical thinning of forest vegetation with the objective of reducing hazardous fuels around local communities and infrastructure
Restoring fire adapted landscapes
Other protection and resource management objectives
Planning and activities that prepare fire managers to respond to and manage wildfires.
Last updated: April 9, 2015