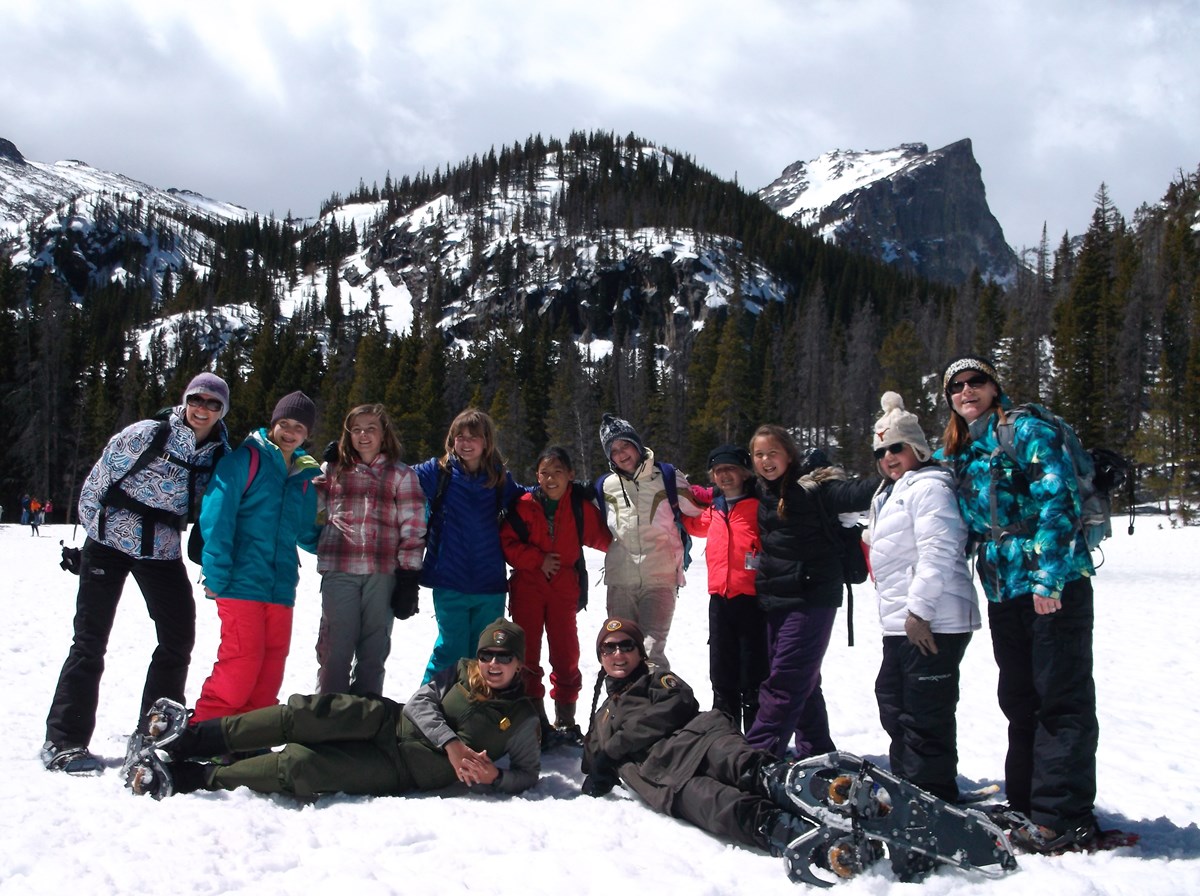 Programs for Boy Scouts and Girl Scouts
Rocky Mountain National Park provides scouts with an ideal location to work towards many of their nature and outdoor adventure badges. Our scout programs are custom designed for each troop to meet the requirements of the badges they are working towards. The time spent in these programs can also count towards the National Park Service Resource Stewardship Boy Scout Ranger and Girl Scout Ranger certificates and patches.
To schedule a program:
Contact the Environmental Education and Outreach Office
Katie Phillips, Education and Outreach Coordinator
970-586-1338
The Resource Stewardship Scout Ranger Program was created by the National Park Service in partnership with BSA and GSA to help scouts gain a better understanding of the National Park Service mission and to encourage them to help conserve the nation's natural, cultural and historic resources. The program is designed to engage scouts in education and volunteer projects in units of the National Park Service. In recognition of their resource stewardship activities, scouts are awarded certificates and/or patches for their participation. A certificate is earned when five hours are completed in education programs or volunteer service and a patch is awarded if 10 hours are completed. To learn more about the scout ranger program, visit the
National Park Service Youth Programs Website
.