History & Culture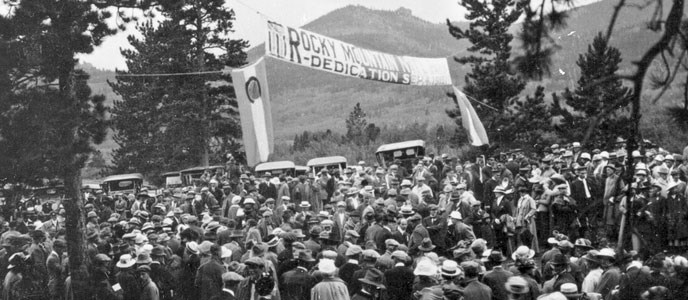 The National Park Service was created to protect both natural and cultural resources side by side. Exploring the park's human past can tell us things about our role as park stewards now and in the future. The stories of Rocky Mountain National Park began with the earliest inhabitants and will continue for generations.
Everyone leaves their signature on the park. Meet some of Rocky's pioneers that influenced the park for good.

Rocky Mountain National Park stories include over 100 years of drama, adventure, suspense and comedy.

Rocky's history lives. Read about the many historic sites in the park, then go drive, hike, and explore them!

Over 44,000 materials in Rocky's collections are available to study. What will you find?

Find out how the park gives new life to historical artifacts.


Last updated: December 1, 2015