Student Videos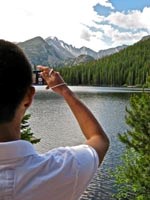 Students do more than just learn in the Park. Students can also be found working, volunteering, and doing research in Rocky Mountain National Park. Their experiences have been captured in short videos that they have made.
To view the video made by student interns from Eagle Rock School, click here.
To view the video of Environmental Learning for Kids experiences in the Park, click here.
Last updated: February 24, 2015