Social Distance Not Social Trails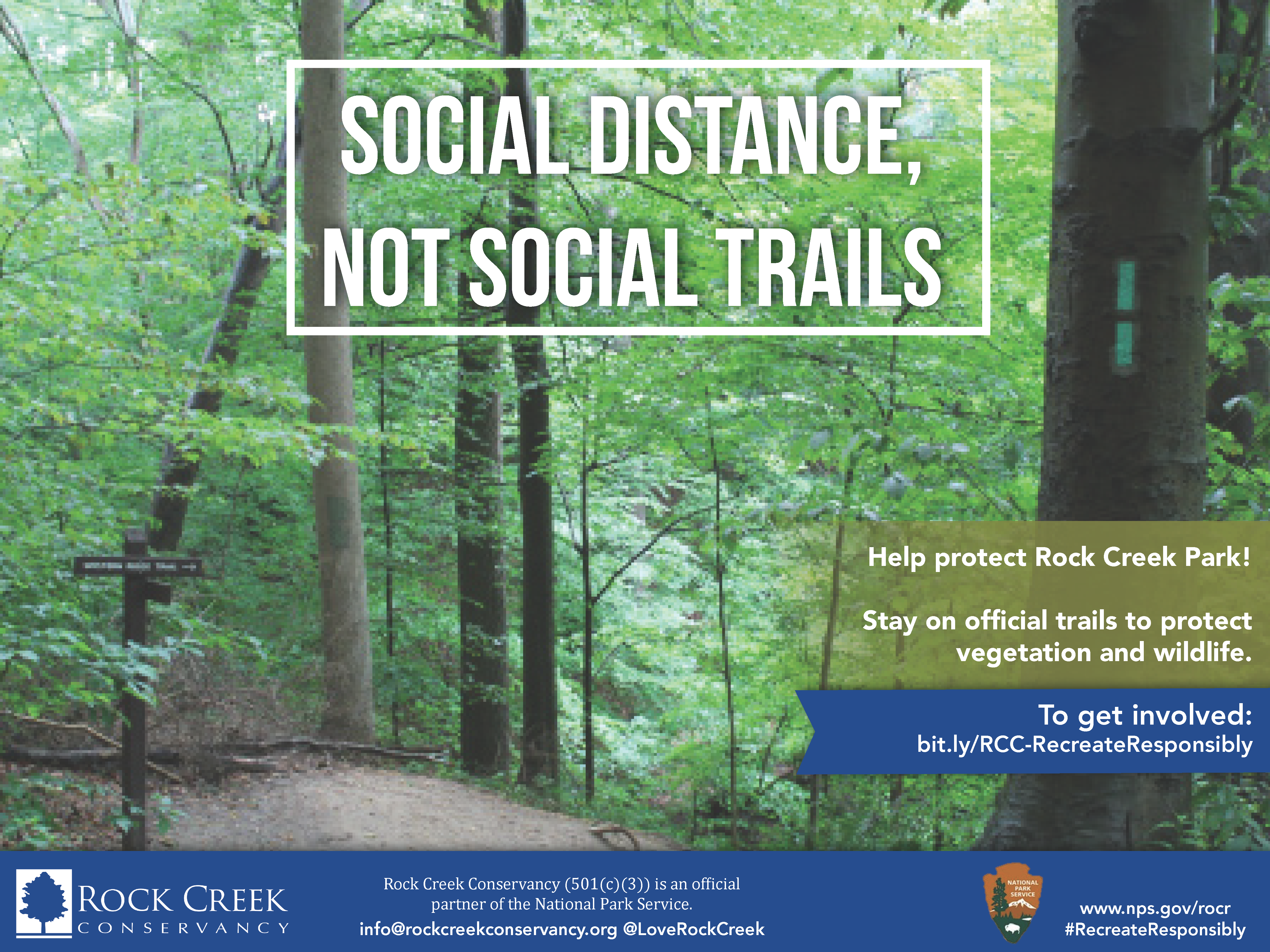 Stay on official, designated trails. As visitors try to spread out, it can be tempting to use unofficial ('social') trails to get away. These paths are not part of Rock Creek Park's official trail system, which is maintained for your use.
Unofficial trails (known as social trails) fragment the forest, making them vulnerable to invasion by non-native plants. This can lead to the loss of trees, which support our health and provide critical habitat for wildlife.
The forests cool our city and clean the air – please help protect the forest so it can protect you.
Please see this map of Rock Creek Park trails. Consider finding a trail that's new to you if your regular hikes tend to be crowded, or visit at a different time of day. Always check current conditions to see what is – and isn't open – in the park.
Last updated: May 2, 2021