Planetarium

A planetarium is a type of theater with the special purpose of showing educational or entertaining films and presentations about astronomy and the night sky. Located within the Nature Center, the Rock Creek Park Planetarium uses high-tech software to project the image of the night sky onto a large, dome-shaped ceiling. Rangers lead you on a journey of exploration into our solar system, galaxy, and beyond.

The Rock Creek Park Planetarium has a seating capacity of 60 for ranger led star programs. Since films have a defined perspective, capacity is limited to about 35 people. Space for wheelchairs is limited.

Programs in the planetarium vary in length and subject matter. Audience age limits are set to provide the best atmosphere for each program. These age requirements are enforced for all planetarium programs out of respect for all visitors.

For visitor safety, there is no admittance once planetarium doors close.

A list of programs is available on the park calendar page.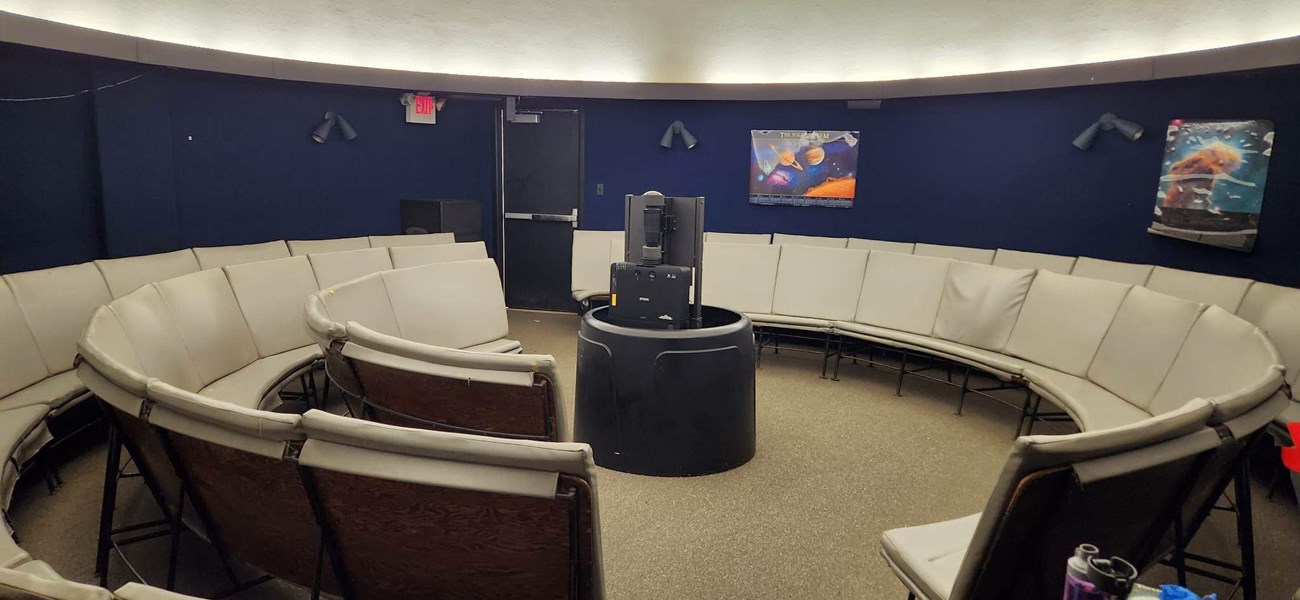 Last updated: January 29, 2023