Birds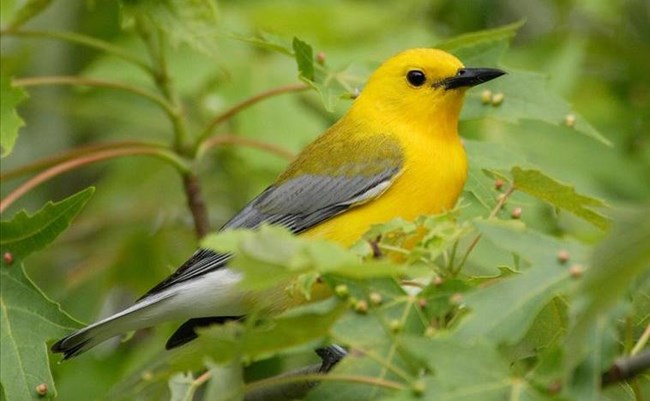 The forests and riparian areas of Rock Creek Park are home to more than 150 species of birds. Some of these birds live in the park year-round. Others pass through on their way to areas further north in the summer and further south in the winter.
Grab your binoculars! What will you find in the park?
Up in the treetops you might spot warblers and vireos darting from branch to branch looking for insects. Maybe you can find a brown creeper, a nuthatch, or a woodpecker searching the bark of the trees for insects. Or maybe you'll spot a heron standing in the creek looking for fish and amphibians to eat!
Select a Park:
Select a Species Category (optional):
Search results will be displayed here.

Visit NPSpecies for more comprehensive information and advanced search capability. Have a suggestion or comment on this list? Let us know.
Last updated: May 10, 2019