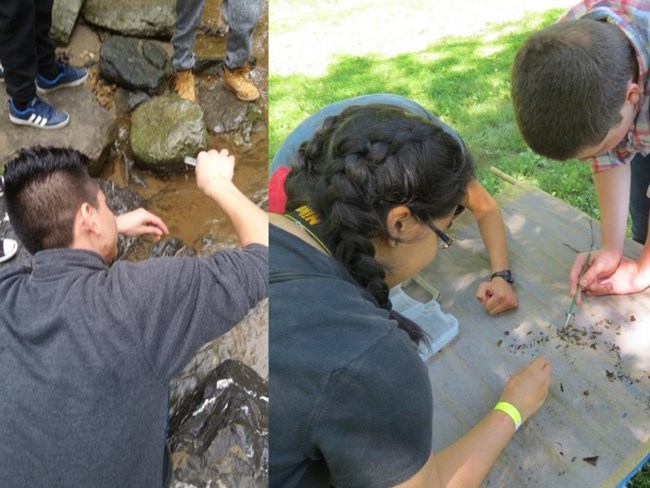 The outdoor classroom
There are a wide variety of program available for pre-K through high school. Programs include animal and plant habitats, a chance to touch live animals, and learning how animals use their senses. Students can learn about conserving and protecting our resources and experience hands-on what an invasive species is and its effect on the forest community. Skill-building activities include conducting real field experiments where life happens!
Need to make a reservation?
Programs are free but must be scheduled a minimum of two weeks in advance. Call us at 202-895-6070 Wednesday through Sunday between 9:00 a.m. and 5:00 p.m.