Weed Warriors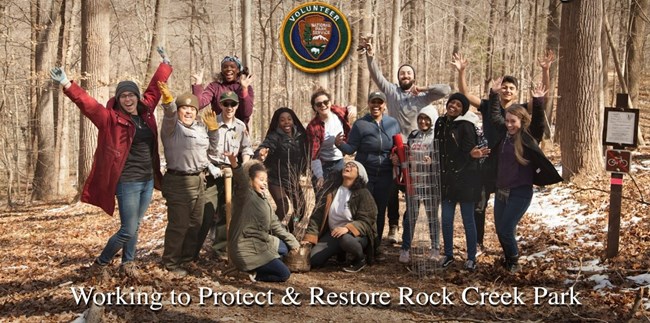 What is a weed warrior? Weed warriors are volunteers who assist parks with surveys and removal of invasive vegetation. They are a major part of the success that we see in our parks today!

The weed warrior program in Rock Creek Park is a volunteer program that assists the park with efforts to control and contain the spread of invasive, non-native plant species. In doing so, the native flora of the park can be preserved for the enjoyment of this and future generations.
Eligibility
Any individual 18 years of age or older can become a weed warrior. Current weed warriors include park neighbors, community leaders, and members of park partner groups.
While volunteers younger than 18 cannot become weed warriors, they are welcome to participate in general invasive plant removal events in the company of a parent or guardian.

Last updated: September 5, 2023