Weed Warriors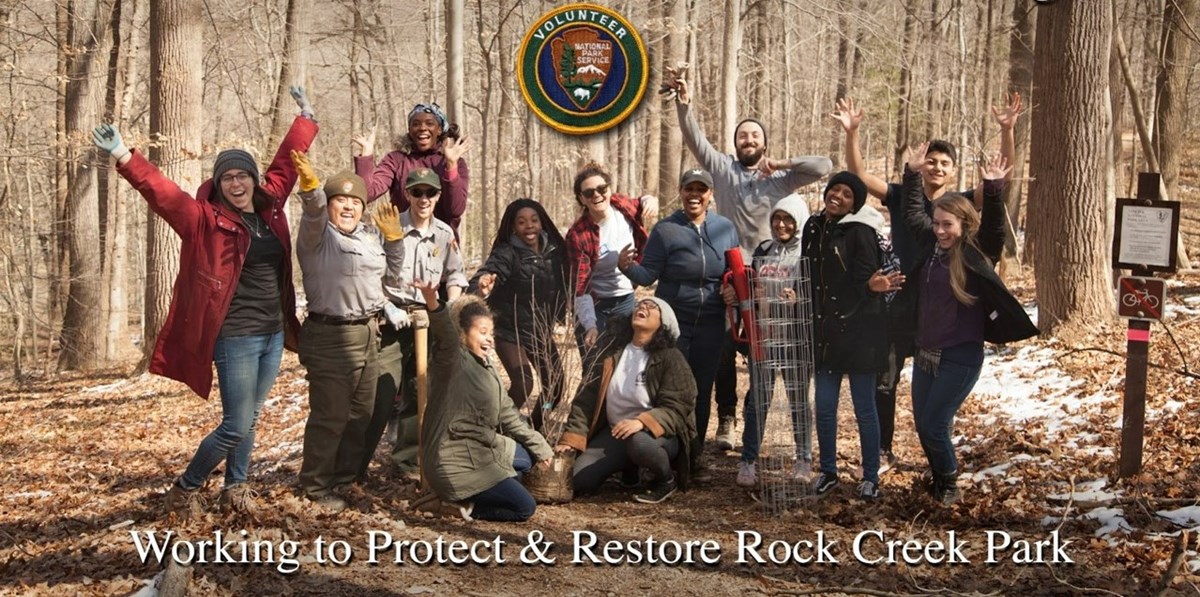 The weed warrior program in Rock Creek Park is a volunteer program that assists the park with efforts to control and contain the spread of invasive, non-native plant species. In doing so, the native flora of the park can be preserved for the enjoyment of this and future generations.
Get Involved
Please note:
The program has reached capacity, so we are not currently accepting new weed warriors.
The next weed warrior training will be scheduled for late spring 2023.
You can still get involved by attending ongoing invasive plant removal events hosted by
Rock Creek Conservancy
or
Dumbarton Oaks Park Conservancy
.
Eligibility
Any individual 18 years of age or older can become a weed warrior. Current weed warriors include park neighbors, community leaders, and members of park partner groups.
While volunteers younger than 18 cannot become weed warriors, they are welcome to participate in general invasive plant removal events in the company of a parent or guardian.

Requirements
The following steps are required to become an official Rock Creek Park Weed Warrior and obtain a Weed Warrior permit:
Complete the Rock Creek Park Weed Warrior Training provided by Rock Creek Park staff. The training consists of two parts: part one, a three hour in-class theory session typically held on a Wednesday evening and part two, a three hour in-the-park field session held the following Saturday morning. While specifics may vary annually, the complete training is offered twice annually, once in June and once in September. When new training sessions are scheduled, the date, time, location, and registration information will be posted on this page.
Once the full Rock Creek Park Weed Warrior Training is complete, the Weed Warrior works with Rock Creek Park staff to select an area of the park to adopt for the removal of invasive, non-native plants.
The Weed Warrior and Rock Creek Park staff visit the area, and design a plan of control.
The Weed Warrior must pass an invasive, non-native plant identification quiz to ensure a complete understanding of the information provided in the Rock Creek Park Weed Warrior Training.
A one year special use permit is issued by Rock Creek Park for the Weed Warrior.
The Weed Warrior agrees to donate a minimum of 36 hours of Weed Warrior service to Rock Creek Park.
Last updated: September 21, 2022