Volunteer
Rock Creek Park Volunteers
We love and depend on our volunteers but need them to stay safe.
CDC and local orders do not include our park volunteer activities as essential services and should not be occurring at this time. If you do come to the park to exercise, please practice safe distancing - 6 feet - and
Leave No Trace
. You can also learn more about recreating responsibly
here
.
To get involved in future volunteer events and learn more about our partners click on the links below.
Visit here if interested in volunteering with Rock Creek Conservancy.

Visit here if you are interested in trail work with Potomac Appalachian Trail Club.

Visit here if you are interested in Dumbarton Oaks Park.

For other volunteer opportunities elsewhere in Rock Creek Park, email us or call 202-895-6016.
Individual and Group Volunteering
Learn about volunteer opportunities at Rock Creek Park.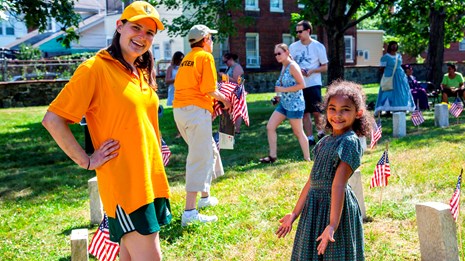 Volunteer Events
Volunteer at one of our annual events.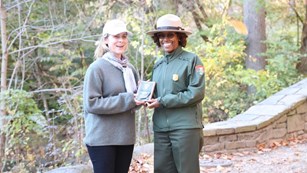 Awards & Recognition
We appreciate all our volunteer do!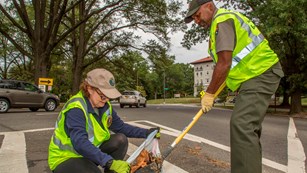 Safety
Important safety info for volunteering in the park.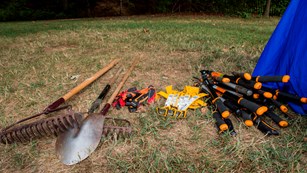 Resources
Forms, Guidance, & Volunteer References

Last updated: June 12, 2020