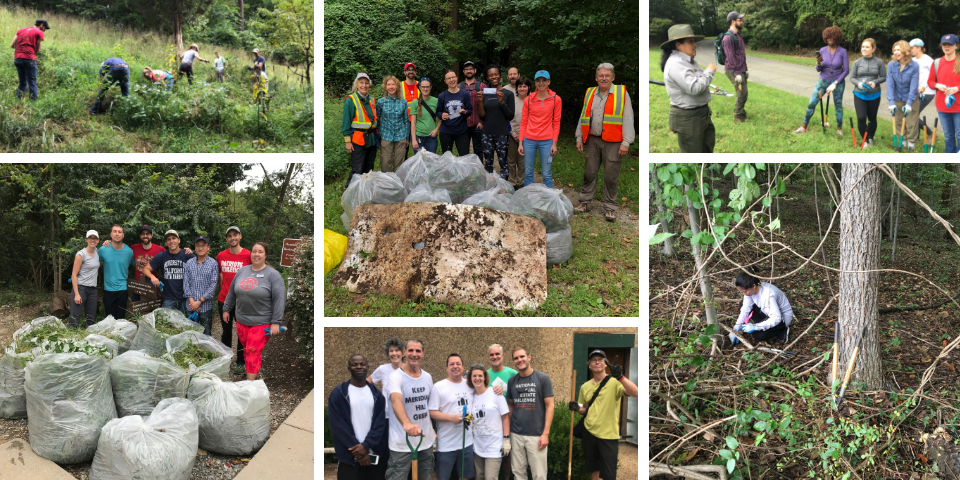 Thank you for a successful National Public Lands Day!
We had almost 200 volunteers at 9 different sites participating in National Public Lands Day.
Through the efforts of volunteers we were able to plant native plants, perform stormwater runoff repair, free trees of invasive vines, gather 35 bags of trash, and clear 40 bags of invasive plant species. Thank you to everyone who contributed!