Awards and Recognition
Volunteer Appreciation
Each August we invite any who have volunteered at Rock Creek Park to join us for our annual volunteer appreciation. The past two years were celebrated with a Carter Barron movie night!
Volunteer Recognition
In January we invite our volunteers who have completed 10 or more hours of volunteer service to join us for an afternoon of celebrating and highlighting all that was accomplished the past year.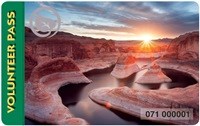 America The Beautiful Volunteer Pass
Upon the completion of 250 cumulative hours of volunteer service you are eligible for the
America The Beautiful Volunteer Pass
. This pass is good for one year and covers entrance fees at national parks and national wildlife refuges as well as standard amenity fees (day use fees) at national forests and grasslands, and at lands managed by the Bureau of Land Management, Bureau of Reclamation and U.S. Army Corps of Engineers. A pass covers entrance, standard amenity fees and day use fees for a driver and all passengers in a personal vehicle at per vehicle fee areas (or up to four adults at sites that charge per person). Children age 15 or under are admitted free.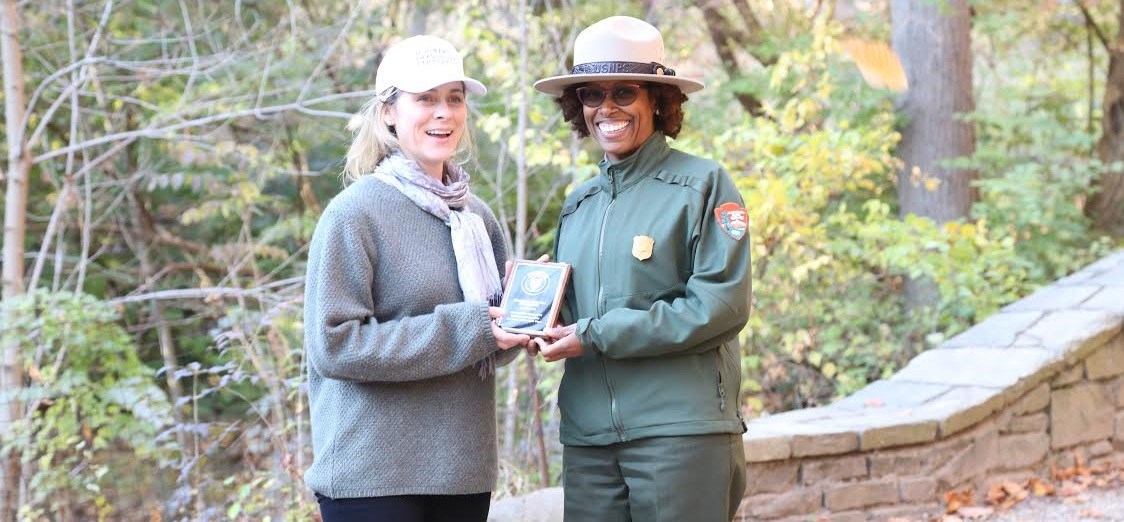 2015 Hartzog Award Winner: Dumbarton Oaks Park Conservancy
The Dumbarton Oaks Park Conservancy (DOPC) is the recipient of the National Park Service National Capital Regional Hartzog Volunteer Group Award for 2015! The 30,000 volunteer work hours they've put in over the last 3 years have transformed Dumbarton Oaks Park, and they continue to help us restore this beautiful landscape to its historic glory.
Hartzog Awards History & Categories
George B. Hartzog, Jr. led the National Park Service as the Director from 1964 to 1972. During his time as director, he recognized the need to make it easier for citizens to donate, without compensation, their time and talents to the NPS and pushed through legislation creating the Volunteers‐In‐Parks Program. After his retirement, George and his wife Helen remembered the VIP program with a generous donation to the National Park Foundation. This fund has been used to support awards that honor the efforts of exceptional volunteers, groups, and park VIP programs.

The NPS created six Hartzog Award categories to honor volunteers' hard work, draw attention to their vast skills and contributions, and to stimulate development of innovative projects and volunteer involvement. The intent of the awards is to distinguish those individuals or groups who give of their skills, talents, and time beyond the normal call of duty. They are not awarded based solely on length of service.
The Hartzog Individual Volunteer Award recognizes outstanding contributions by an individual.
The Hartzog Youth Volunteer Award recognizes the contributions of youth under 18 years.
The Hartzog Volunteer Group Award recognizes contributions by an organized group.
The Hartzog Volunteer Youth Group Award recognizes contributions by an organized youth group.
The Hartzog Park Volunteer Program Award recognizes an exceptional park volunteer program.
The Hartzog Enduring Service Award recognizes an individual's sustained volunteer service for a period extending beyond one fiscal year.
Visit the National Hartzog Award Winners page for more information about the award and National winners.
Last updated: April 14, 2017