Climate Change in Chattahoochee
The Chattahoochee River is an integral part of Atlanta's landscape and livelihood, and climate change is already impacting the region.
Increased temperatures, more frequent dry periods, and heavier rains will impact the Chattahoochee River and the surrounding area. Continued development in Atlanta will only exacerbate these impacts in the years to come.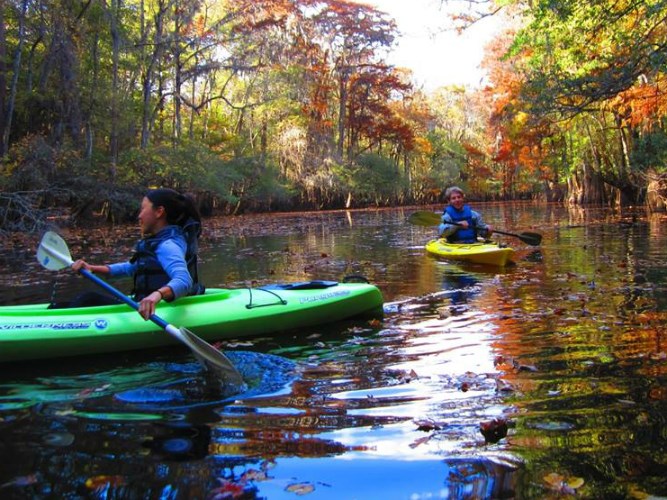 Here in the Chattahoochee River National Recreation Area, thousands of people can escape the city to enjoy a paddle or stroll through nature. The park provides recreation ranging from hiking to canoeing to trout fishing, and the river provides drinking water for millions of people in Atlanta.
Changes in our climate will affect our ecosystems, impacting recreational opportunities, environmental health and human health.
Last updated: August 3, 2015