NPS Responds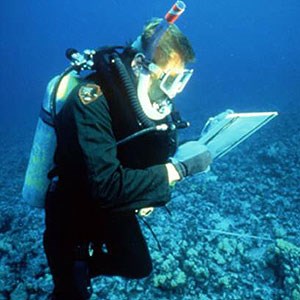 Preserve our history and learn about Cultural Resources Adaptation.
Find recent Adaptation research on our Adaptation Resources page.
Learn how the NPS responds to sea level rise on our Coastal Adaptation page.
---
Responding to climate change is the greatest challenge facing the National Park Service today. Our national parks contain the most treasured landscapes and important historical sites in this country. They are also the most vulnerable. National parks have always helped us better understand the workings of our planet, the lessons of history, and our relationship to the world around us. Even under the threat of climate change, these natural and cultural resources can teach us how our planet is changing and show us a way to continue to preserve them for future generations.
Efforts of the NPS climate change response are coordinated around four areas of emphasis:
Using science to help us manage - Park scientists conduct research to help us understand the effects of climate change on national parks. The National Park Service also collaborates with other scientific agencies and institutions to discover the best available climate science. This information is then applied to address the specific needs of park managers and park partners as they confront the challenges of climate change.
Adapting to an uncertain future - Climate change will alter park ecosystems in fundamental ways. The National Park Service must remain flexible amidst this changing landscape and uncertain future. In some cases we must take bold and immediate actions, while in others we may be methodical and cautious. Many techniques will be utilized, evaluated, and refined as new science becomes available and the future of climate change unfolds.
Reducing our carbon footprint - The most effective way to lessen the long-term effects of climate change is to reduce greenhouse gas emissions. The National Park Service aims to be a leader in reducing its carbon footprint through energy efficient practices and integrating climate-friendly practices into administration, planning, and workforce culture.
Educating about climate change - National parks are visible examples of how climate change can affect natural and cultural resources. Park rangers engage visitors about climate change by sharing information concerning the impacts to parks and steps the agency is taking to preserve our heritage.
Last updated: July 7, 2021