Research Opportunities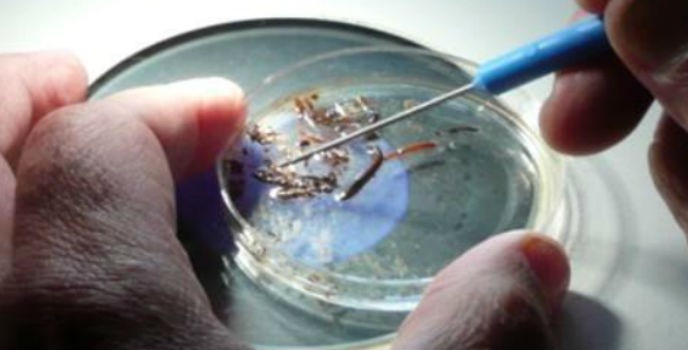 Student Capstone Projects
The diversity of natural systems and environments, ease of access via trails and roads, plus the Science and Learning Center's research facilities make Crater Lake National Park a perfect setting for short-term undergraduate student projects. We have had a number of successful capstone projects completed through the center by students from regional universities.
Learn more....
Undergraduate Internships
Each year the Science and Learning center offers competitive undergraduate internships for students from the
Oregon Institute of Technology
and
Southern Oregon University
. Students assist staff with scientific and educational projects and events while also pursuing their own independent research to fulfill capstone requirements.
Graduate and Faculty Research
The Science and Learning Center supports national and international research by faculty and graduate students. Crater Lake National Park is the perfect forum for testing hypotheses related to physical and ecological systems. Knowledge from past and current research is painting a fascinating picture of this unique landscape, but many questions remain unanswered.
Student Fellowships
In 2014 the Crater Lake Science and Learning Center initiated a program to offer annual fellowships in support of undergraduate and graduate research. Our goal is to provide technical and financial support to degree seeking students while encouraging research that supports resource management and decision-making in the park.
Learn more....
Volunteers
The Science and Learning Center has a variety of volunteer opportunities each year. Contact center staff to enquire what opportunities may be available this year or check our events calendar.
BioBlitzes
A BioBlitz is an intensive 24hr field survey by teams of volunteer scientists, families, students, teachers, and other community members working together to find and identify as many species of one or more taxa as possible. The Crater Lake Science and Learning Center has held BioBlitzes on lichens and amphibians in the past. We will host a 2014 Bioblitz on Lepidoptera (butterflies and moths), visit the
BioBlitz page
or our events calendar for more details.
Research Facilities
The Science and Learning Center offers a variety of services including housing, laboratory, and meeting facilities, technical support and coordination. Check out our
support page
for more details.
Research Needs
Crater Lake National Park has identified a number of key areas where new research would greatly help inform resource management and decision making. Please see our
research catalogue
for more details.
Research Permits
Investigators wishing to conduct research in a National Park must first obtain a permit. If you are interested in conducting a study, please contact us with your proposal. We require an application for conducting research or collecting material for research, group study, or museum displays. The park superintendent will review applications and can grant a permit for individual research or group study by a recognized academic institution. Applications can be submitted through the National Park Service
Research Permit and Reporting System
.
Partners in Research
The National Park Service established a network of
Research Learning Centers
specifically to increase the effectiveness and communication of research in national parks. Crater Lake National Park conducts a number of long term monitoring programs and a coordinates a robust research program. The Crater Lake Science and Learning Center supports additional independent investigations with a number of public and private partners. The Oregon Institute of Technology and Southern Oregon University to not only help operate the Center but also assist in research. In addition, The National Park Service has established a number of formal interagency partnerships specifically to increase opportunities for research support and collaboration. These include: The
NPS Inventory and Monitoring Program
,
Cooperative Ecosystem Studies Units
,
Landscape Conservation Cooperatives
and
Climate Science Centers.
Last updated: May 20, 2016