Support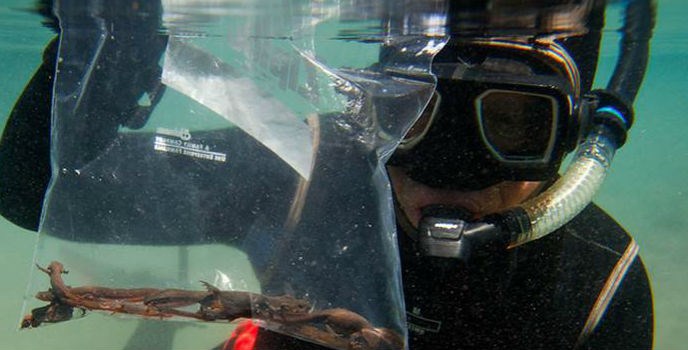 The Crater Lake Science and Learning Center provides financial and in-kind support for individual investigators, faculty, students and small educational work groups. At the Center we bring together natural and social scientists, artists, educators and pupils towards common goals of investigation, inspiration, appreciation and natural and cultural resources stewardship. Our emphasis is to attract high quality, focused investigations, to translate scientific information for managers and educators, and to incorporate research information into management decisions, interpretive programs and regional educational materials.
Direct financial support is offered through funding opportunities with the Center and its partners including:
:
Crater Lake National Park is also able to offer in-kind support to visiting investigators including:
Facilities

Office Space
The Crater Lake Science and Learning Center Administrative offices are located in the
Historic Superintendent's Residence
. This building is nationally renowned as a National Historic Landmark. It provides office space for center staff as well as student interns, fellows and visiting investigators.

Temporary Housing
The center
Residence
is about 50 yards from the Administrative offices. It is a historic structure built in the rustic style and listed on the National Register of Historic Places. This structure provides cooperators with temporary lodging, kitchen and laundry facilities for visits lasting from a few days up to two weeks.

Wet Laboratory
A modern water laboratory is available for a variety of chemical analyses

Libraries
Library facilities that include most of the published and unpublished manuscripts relating to Crater Lake research are available on site to visiting researchers and educators. Digital holdings can also be obtained through the
Crater Lake Science Collection
at the Oregon Institute of Technology and the National Park Service
Integrated Resource Management Applications Database

Meeting Facilities
In the park there are small scale conference and lecture facilities at the Center Administrative Building, Park Information Center and Crater Lake Rim Community Building. These facilities can accommodate up to 30 participants for lectures, workshops, seminars and conferences.

Museums and Archives
The Crater Lake National Park museum collection provides locally accessible documentation and information on park resources. It is available to park staff, outside researchers, and interested community members. The museum collection also provides continued storage and protection for these cultural and natural park-associated collections.

Research Vessels
The Park operates two research vessels on Crater Lake during the summer season. The RV Neuston and the RV Ouzel provide access to Crater Lake environments including Wizard Island and provide stable platforms for aquatic sampling. Park staff provide visiting investigators support on the lake for approved research.

Sampling and Analytical Equipment
Through our own ongoing research, the park has available a wide variety of specialized sampling equipment. In addition the Science and Learning Center is building an equipment cache of commonly used equipment (e.g. GPS units, microscopes) that can be loaned to visiting scientists and students.

Geographic Information System (GIS)
The park maintains a full service Geographic Information System (GIS) and global positioning network has been established to assist with remote sensing and other spatial data needs. Spatial data sets in the park atlas are available to support independent research.
Last updated: May 18, 2016