Research and Technology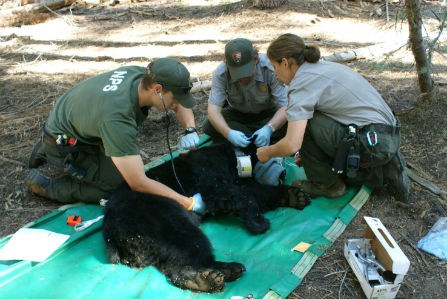 By virtue of the legislation that established the National Park System, the parks are now some of the few remaining natural areas protected from development and other human induced changes. They can provide stable, protected sites for sustained studies. Since Crater Lake National Park is managed in a relatively unaltered state, we can offer the opportunity for scientists to study species in their native habitats or to conduct comparative research with altered systems.

Past Research
Crater Lake National Park has a rich research history dating back a century. An array of books, articles, and scientific papers have been published from research in the park on a wide range of topics.
Learn more....

Current Research
Scientists annually conduct studies on a wide range of research questions. Since the start of long term studies on Crater Lake in the mid 1980's, research and monitoring efforts have expanded to encompass other aquatic and terrestrial systems and species.
Learn more....

Join Us
Crater Lake provides a range of unique research opportunities in natural resources, ecology, and geomorphology that informs and supports management decisions, scientific understanding, and local communities.
Read More....

Support
The Science and Learning Center provides temporary housing, office space, and conference facilities housed in newly renovated historic buildings available for visits of up to two weeks for cooperators with approved research permits or project proposals. Read more...
Last updated: May 18, 2016