Outdoor Activities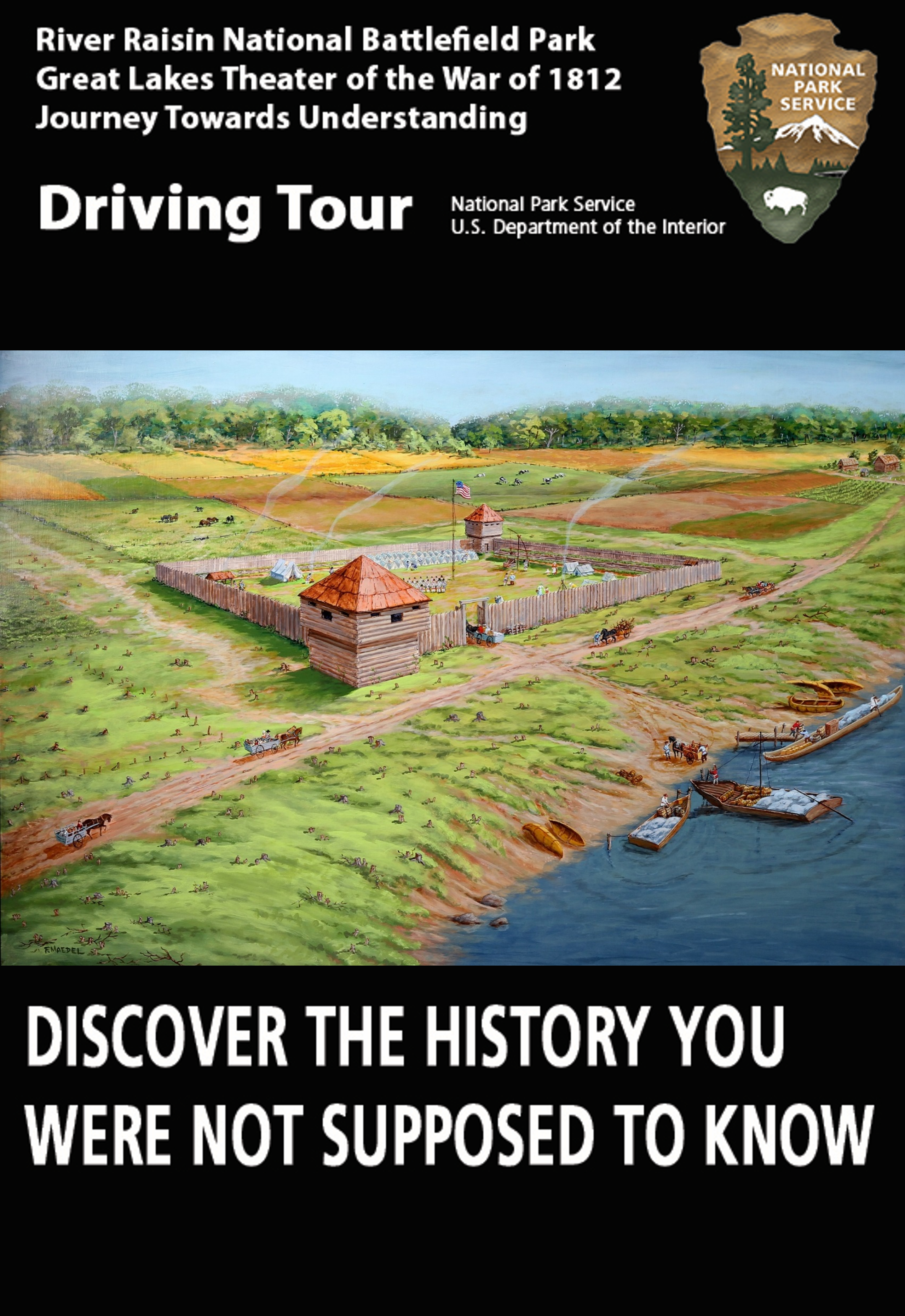 River Raisin National Battlefield Park (Battlefield) reveals the history you were not supposed to know and is America's only National Park Service unit dedicated to tell the aftermath story of the War of 1812. You will likely be surprised to discover how significant a role the Great Lakes region played in the formation of the United States and how the War of 1812, a collision of multiple nations, continues to be of key importance today.
For the first time, in over 200 years, you are able to explore the places that hold the secrets to understanding why two centuries of European expansion into North America ignited into a multi-national war. A war who's bloodiest epicenter was in Southeast Michigan. You can investigate the aftermath of this immense conflict and begin to comprehend its lasting impacts on who we are as Nations and as individuals.
The Battlefield consists of numerous sites in Southeast Michigan within Monroe and Wayne Counties that are related to the January 1813 Battles of Frenchtown and their Aftermath. But to truly comprehend the power of what transpired here you must also venture to areas outside of the Battlefield. If you take the journey, you will visit a collection of over 30 sites that will challenge and inspire you. The sites are managed in partnership with over 30 different organizations. As you visit the sacred sites, we ask that you honor all who paid the ultimate sacrifice for their cause. We challenge you to view what happened in the Great Lakes from multiple perspectives and to contemplate the difficult choices that each person faced. We hope you will reflect on the continuing impacts of the battles and their aftermath and your own conscience to determine what you can do to ensure other "national calamities" such as the River Raisin can be prevented.
GET YOURS TODAY at the Park Education Center or order one from the River Raisin National Battlefield Park Foundation, 734-639-2345, ext 171.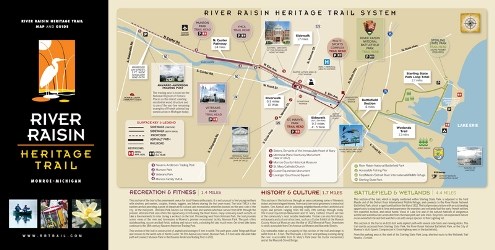 Heritage Trail
Visit the River Raisin Heritage Trail website to learn more about outdoor activities in our area and download a trail map.
The Heritage Trail has eight miles of paved hike-bike trails that provide safe and scenic routes to walk, run, cycle and in-line skate. The trail connects major historic sites, state and local parks, nationally significant buildings and ecological features. Parking areas and facilities can be found along the trails for your convenience.
Last updated: December 12, 2022