Plan Your Visit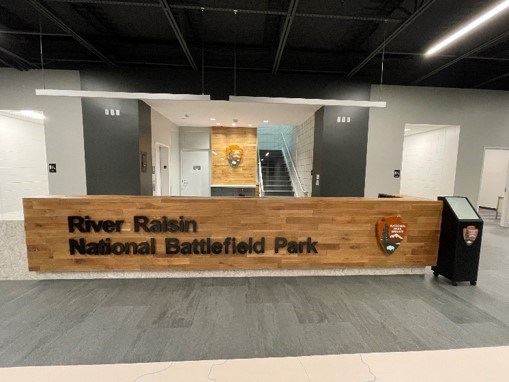 River Raisin National Battlefield Park

The Battlefield was added to the National Park Service in October 2010 and officially opened May 2011. The park offers walking and biking trails, as well as the River Raisin Heritage Trail, to interest the casual visitor or War of 1812 history buff. A good place to begin your visit is the park's new Visitor and Education Center.

The Visitor Center is OPEN and offers a Diorama of the River Raisin settlement, orientation maps, ranger programs, basic park orientation, gift shop and theater. In the brand new state of the art theater you can view the park's new film "The Untold Legacy of the River Raisin." There is NO Charge to view the film! Please note that although you can get your passport book stamped, our unigrid (park) brochures are being updated and will be in production for some time. Thank you for your understanding.

Education Center Interactive Exhibits
Exhibits pertaining to the Old Northwest Territory, Great Lakes History, Native-Americans, French settlement, Battles of the River Raisin and much more, are currently under development in the new education center museum which will open in 2023.


While visiting the park we ask that you observe a few simple park rules:
Please do not climb on cannons or monuments.
Pets are allowed in the park and on the hiking trails but must be kept on a leash at all times.
Use of metal detectors or hunting for relics is strictly forbidden.
Please park in designated parking areas only. All motorized vehicles must stay on established roadways and are prohibited on shoulders, grassy areas, and walking trails.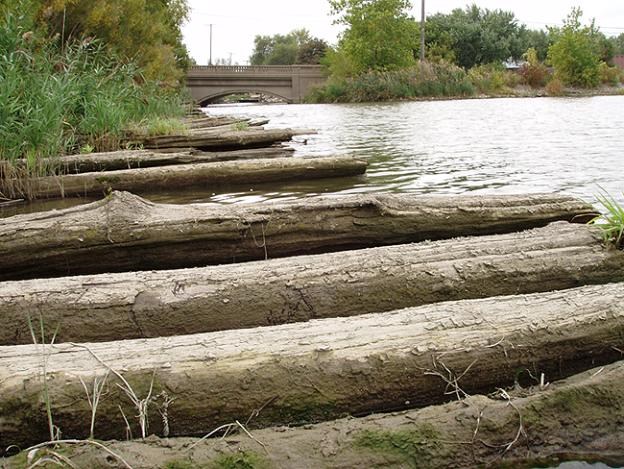 Establishment of Hull's Trace Unit
In 2014 the River Raisin National Battlefield Park established the Hull's Trace Unit as a satellite park. It is located at 36495 W. Jefferson Ave., Brownstown Charter Township, Michigan.
In June of 1812, General Hull ordered a road to connect Fort Detroit with rest of the United States. A part of this corduroy road remains 200 years later near the mouth of the Huron River and is the only known log remnant of the first U.S. military federal road. Through the generous contributions of Wayne County Michigan and the US Silica Corp. this significant part of American history will be preserved and made accessible for the benefit of the public in perpetuity as the Hulls Trace Unit of the River Raisin National Battlefield Park.
Last updated: November 9, 2022