Plan Your Visit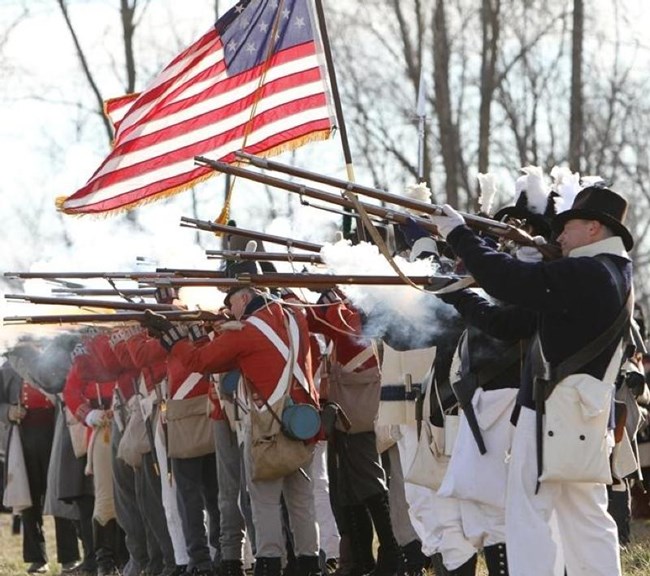 River Raisin National Battlefield Park
The Battlefield was added to the National Park Service in October 2010 and officially opened May 2011. The park offers walking and biking trails, as well as the River Raisin Heritage Trail, to interest the casual visitor or War of 1812 history buff. A good place to begin your visit is the park's Visitors Center. Pick up a brochure, map, trail guides.
Museum Exhibits
Artifacts and exhibits pertaining to the battles at the River Raisin are displayed in the visitors center museum. Be sure to watch the 15 minute presentation in which the conflict in the Old Northwest Territory is unfolded and the story of the River Raisin battles is retold as American, British, Canadian, and Native American forces fight for position. The narrative gives the visitor an excellent understanding of how the battles at the River Raisin were fought.
In the west wing, a collection of original military firearms and accoutrements, and an additional diorama, accompany the fiber optic map. In the east wing, handcrafted miniature dioramas depict scenes from the River Raisin, the battles of Lake Erie, and the battle of the Thames. In the main gallery, full-scale vignettes bring to life the American and British troops as they might have appeared at dawn on January 22, 1813, just before the second battle. The life-like figures include Kentucky militiamen, U.S. regular infantry, British infantry and artillerymen, a Canadian volunteer, and a Native American warrior.
While visiting the park we ask that you observe a few simple park rules:
Please do not climb on cannons or monuments.
Pets are allowed in the park and on the hiking trails but must be kept on a leash at all times.
Use of metal detectors or hunting for relics is strictly forbidden.
Please park in designated parking areas only. All motorized vehicles must stay on established roadways and are prohibited on shoulders, grassy areas, and walking trails.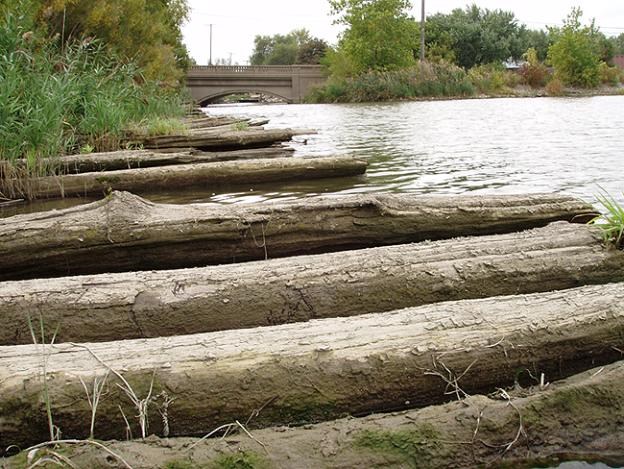 Establishment of Hull's Trace Unit
In 2014 the River Raisin National Battlefield Park established the Hull's Trace Unit as a satellite park. It is located at 36495 W. Jefferson Ave., Brownstown Charter Township, Michigan.
In June of 1812, General Hull ordered a road to connect Fort Detroit with rest of the United States. A part of this corduroy road remains 200 years later near the mouth of the Huron River and is the only known log remnant of the first U.S. military federal road. Through the generous contributions of Wayne County Michigan and the US Silica Corp. this significant part of American history will be preserved and made accessible for the benefit of the public in perpetuity as the Hulls Trace Unit of the River Raisin National Battlefield Park.
Last updated: July 6, 2017