Remember the Raisin!
Our goal is to ignite a passion for learning as George W. Carver said, "The thoughtful educator realizes that a very large part of the childs education must be gotten outside the four walls…" When you walk in the footsteps of those before you the past comes alive and you cannot help but leave changed forever!
Check out our Curriculum on the Treaty of Ghent and Spring Wells for 8th graders and High Schoolers!
Sample our hands on field trips and visit our Parks as Classroom page to learn more...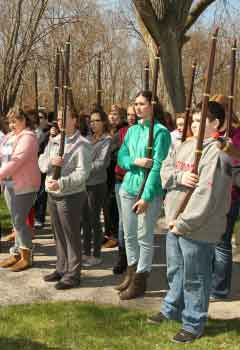 Last updated: March 26, 2016