Harvest Days to be Held at Rural Plains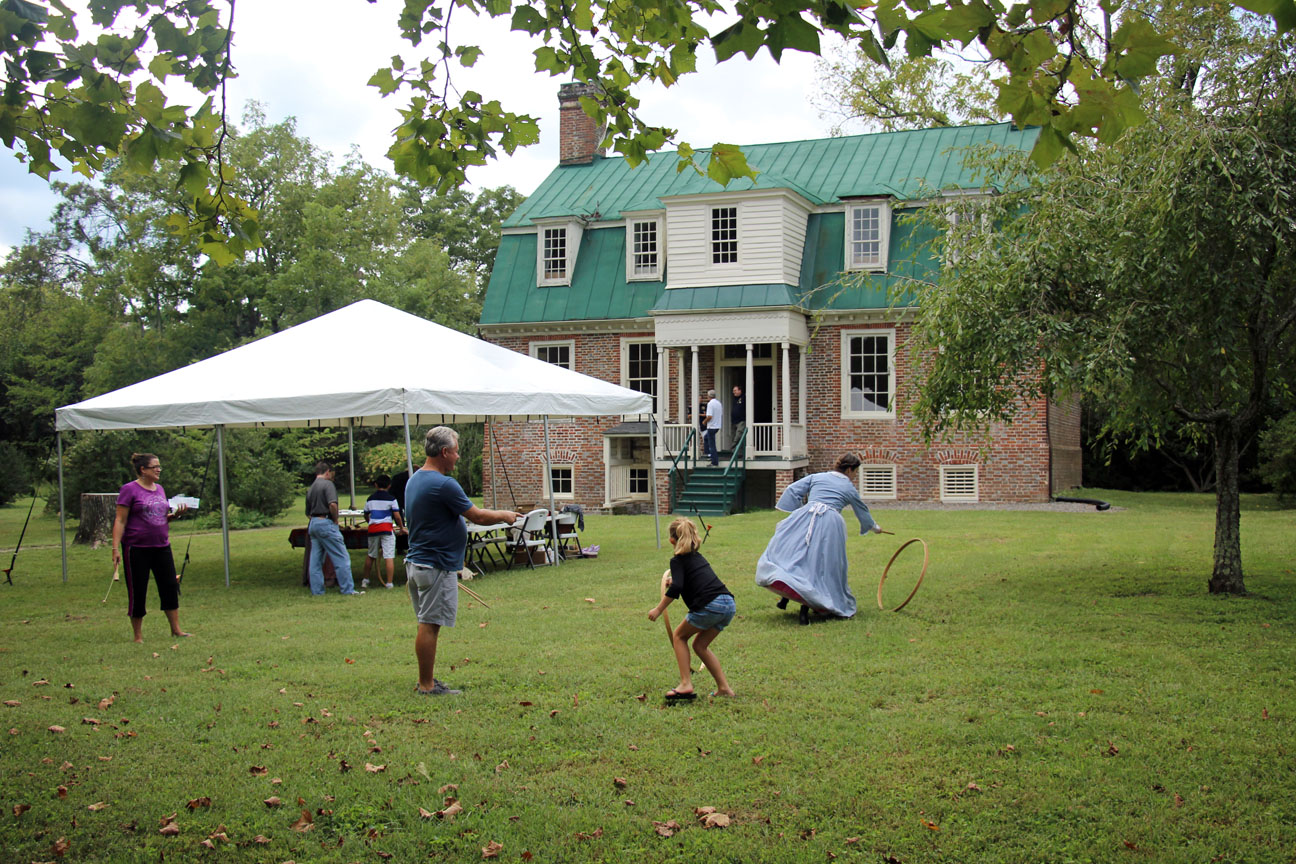 News Release Date:
August 31, 2017
Contact: Andrea DeKoter, 804-226-5023
Three hundred years of Virginia's storied past will come alive at Rural Plains on Saturday and Sunday, September 16 and 17, during Richmond National Battlefield Park's first-ever Harvest Days. Offered in partnership with the Rural Plains Foundation, this weekend celebration will feature Revolutionary War and Civil War camps, kids' games and crafts, artisans, historic weapons demonstrations, and much more. The event is free and open to the public.  
"Few places embody our history the way Rural Plains does," said Richmond National Battlefield Park Superintendent David Ruth. "Harvest Days promises to be a wonderful and experiential event with something for everyone."  
With roots back to the 1720s, the Rural Plains property witnessed the birth of America, experienced first-hand the ravages of the Civil War, and transitioned from a working farm into a 124-acre National Park site. Throughout Harvest Days, that rich history will be reflected in a variety of living history demonstrations and activities. From 10 am to 4 pm each day, living history volunteers will be on hand in Revolutionary War and Civil War era troop camps and will offer historic weapons demonstrations. Highlighting the site's history as a working farm, artisans will offer weaving, spinning, and quilting demonstrations, illustrate how perfume was made in the 18
th
century, and give visitors an opportunity to try their hand at rope-making. Historic figures will come to life as reenactors portraying Patrick Henry and an enslaved plantation worker share their experiences and thoughts about America in the 1700s and 1800s.  
A number of hands-on activities for kids will be available, including games that were popular in the 18
th
and 19
th
centuries, such as hoop and stick, graces, spinning tops, and more. Featured crafts include designing and creating signal flags like those used at the site during the 1864 Battle of Totopotomoy Creek, and kids can do a special National Park Service Junior Ranger activity to earn a patch.  They can also get a taste of what life was like for their 19
th
-century counterparts by participating in an 1830s classroom and doing laundry the old fashioned way – by hand!    
The event runs from 10 am to 4 pm both days; a full schedule of activities can be found online at
www.nps.gov/rich
. Free parking is available at Rural Point Elementary School, located at 7161 Studley Road, Mechanicsville, with free shuttle bus service running continuously to Rural Plains throughout the event. Accessible parking is available on-site at 7273 Studley Road, Mechanicsville. Bottled water and light snacks will be available for purchase at Rural Plains.   
For more information, please contact the Richmond National Battlefield Park at (804) 226-1981, or visit us online at
www.nps.gov/rich
or
www.Facebook.com/RichmondNPS
.
Last updated: August 31, 2017